Well, it was only a matter of time before this happened. I mean, ISIS is already claiming thousands of ISIS fighters are sneaking into Europe as part of the refugee crisis. So a hint of an ISIS friendly fighter crossing a border was inevitable.
As you can see in the image it's very difficult to dispute what appears before your eyes. It's the same guy, but whether or not the guy was at one point personally allied with ISIS is somewhat open for dispute. That said, the unit he commanded was almost certainly fighting with ISIS forces.
His name is Laith Al Saleh. According to various reports across the web he's a former commander of a rebel unit that was 700 fighters strong. His command occurred under the Free Syrian Army, the rebel group that merged with ISIS.
The organization said word from the resort city of Al-Zabadani confirmed that the Free Syrian Army, which is being backed by the democracies of the West, "is currently fighting alongside two terrorist groups."

Those were identified as Jabhat Al-Nusra, which is a Syrian affiliate of al-Qaida, and the Islamic State of Iraq and Al-Sham, or ISIS.

The three groups are fighting, according to reports, the Syrian Arab Army's 63rd Brigade of the 4th Mechanized Division and Hezbollah.

The report continued, "For almost a year, the FSA, ISIS and Jabhat Al-Nusra have been deeply entrenched in the vast Qalamoun and Western Mountains of Lebanon and Syria, while they attempted to maintain their strategic supply routes from the 'Arsal District of the Beqa'a Governorate (Lebanon) amid relentless airstrikes from the Syrian Arab Air Force (SAAF)."
Why this man left the FSA/ISIS is unknown. Why he was allowed to leave is even more of a mystery. But now we know who he is and where he is. He's headed into the interior of Europe and he's a highly trained killer who once likely fought alongside ISIS.
And I'm guessing this is just one of thousands of similar stories underway as the exodus out of Syria continues to flood Europe with Muslim refugees.
################################################################################################################################
Benson Supports Tax Hike !!! 9-8-2015
I love Town Board Meetings. So many interesting things come to light that you never imagined were going on !
Two Councilmen were absent tonight, Dan Evans was coaching a Soccer Game and Chuck Geraldi? Anybody's guess. I will never understand why people run for the board positions and then miss more than half of them. If you're going to run, you should be reliable and dedicated to BEING there once a month. It isn't a huge commitment, and if you can't do it, don't take the job. My husband is working 90 hours a week in summer, but he respects his position on the Planning Board and attends EVERY meeting!
Tonight's meeting was a relatively brief one, with little on the agenda. At one point, the condition of our state highways was brought up. Apparently, the short section of Rt. 22 North from the Town Hall to the old Hess Station will be resurfaced beginning tomorrow. There are no plans to do anything about Rt. 22 South from Lebanon to Canaan, but there have been many complaints received from drivers about damage to their vehicles. That is without a doubt, the WORST piece of road I've seen anywhere in years!
Jeff Winestock asked the board what plans they have to keep the roads in good condition with all the big plans to expand "Tourism" and "Attractions" in our town. The traffic in New Lebanon has become pretty extreme in the past couple of years, and trying to get out on Rt. 20 from Stewarts, the Midtown Mall, or the Lebanon Plaza is dangerous to say the least. Friday and Sunday nights are the worst with all the out-of-towners around, but it has gotten pretty tough during the week as well. Even the Czar mentioned that fact tonight.
Speaking of the Czar and our roads, he made sure to mention one of the numerous "Boards" he sits on, (again), and how the Columbia County Supervisors have discussed a new Gas Tax to fund road maintenance. The Czar said he thought this was a great idea and made a "Lot of Sense", and the town of Lee is in the process of imposing a "Town Gas Tax" to maintain THEIR roads! Um, has anyone seen the price of gas these past eight years? Do you know how much of that is TAXES? So Benson wants to see us pay MORE taxes on a gallon of gas, to fund road maintenance? Yes, yes he does.
In today's mail, I received THREE of his newest campaign fliers. THREE! Since he has no accomplishments to crow about, he is claiming that he lowered taxes three times since being elected the first time. I don't know what taxes he's referring to, but MY property taxes have continued to rise steadily. So, I disagree with that claim, but someone ELSE in town agrees with the Czar 100% ! Also in my mailbox today, were two letters from Tony Murad, our Zoning Board Chairman. I have posted a copy of this letter below for those of you who are not Republicans and did not receive one.
This Bleeding-Heart Tribute to the Almighty Czar was not only enough to bring up last night's dinner, but it was reminiscent of the letter that was sent out 4 years ago by Tony Murad, then-Deputy Supervisor Doug Clark, and owner of the Country Squire Hardware Store, Bob Weber. These people pledged their support and Sacred Honor to Mike Benson then, and Tony Murad is doing it again NOW. Here is MY question; "Who is HE to send a letter into our homes telling us who we should support?" Murad is no better than me or you, or anyone ELSE in this town, and who CARES what he thinks? I express my opinions and support here on this blog, but I do NOT send it into my neighbor's mailboxes! If anyone cares to know what I have to say, they must turn on their computer, type in the URL for this blog, and SEEK the information, it is not shoved down their throats.
What makes Tony Murad think he has any influence over the voters ? He is not our Daddy or political advisor, and his opinions are his opinions, and he is free to share them publicly, but he is NOT free to send it into MY mailbox. I will be returning his letters to him. For many, many years, I looked up to and respected Mr. Murad, and occasionally even sought out his guidance. When he aligned himself with the organizers of the Secret Meetings that went on before Benson's first campaign, signed that sickening letter with Weber and Clark, and has now followed that up with today's letter, I lost respect for him, and you know what? It hurts. I feel like I have lost something dear to me, and in essence, I have. Why do people always turn out to be a disappointment? Is anyone who they pretend to be, or are they all posers?
I know that a lot of the reason for Murad's support of Benson is financial. Murad owns a lot of property in Lebanon, and for him and others like him, "Economic Development" is enticing. It's all about dollar signs. Being a person who cares very little about money, I find that distasteful, but that's just ME. Most folks would disagree with me that there are many things far more important than a fat wallet. For ME, the quiet, rural, community-oriented life where we all help one another out of the goodness of our hearts, is more desirable than government grants and a main drag littered with little businesses that cater to tourists and city people.
If I were to win the lottery tomorrow and become a multi-millionaire, I would forget about moving out west, and instead, buy the Lebanon Plaza, the old junkyard next to the Theater Barn, and even the Tilden Plaza and Midtown Mall. I would open an old-fashioned, country diner, and an indoor shooting range. I would erect a classic movie theater, a bowling alley, and a country western pub with a mechanical bull and invite country bands to come and play live music every weekend. I'd host tractor-pulls and square dances and open a Gun Shop. The old firehouse would become a Community Center for all the people in town to gather. There would be Adult Education Classes, Arts and Crafts lessons, dance and music lessons, a May-December Club where Seniors and Youth could interact and teach each other things. Kids could teach Seniors about technology, how to use computers and smart phones, and do simple chores for them like lawn raking and snow shoveling. In exchange, the Seniors could teach the youth about budgeting, parenting, sewing, gardening, cooking, woodworking, home repair, etc.
Imagine how fast the city transplants and tourists would avoid New Lebanon if all that happened? LOL!! Peace and unity might actually return and sensible businesses might WANT to locate here! By the way, has anyone noticed how many houses in New Lebanon are For Sale, and/or EMPTY? A LOT! I make it a point to notice this as I drive around, and it's astounding! Take a look sometime when you have a Sunday afternoon with nothing to do. (Do it before the new Gas Tax kicks in ). It's no secret that people are leaving New York State in droves, but to see SO many homes for sale in this little town is alarming. (I have also posted below an article about Upstate NY that you should find interesting ).
In any case, it was an odd day. I am amazed at how no matter how old we get, there is always so much more to LEARN about the world we live in and the people we THINK we know. I am saddened by Tony Murad's letter and the fact that he felt justified in sending it to people who didn't ask for it or seek out his thoughts on Benson's political performance, or should I say "Lack" of political performance? He can put a sign in his yard supporting Benson, as I will put one in MY yard supporting Colleen Teal. It's freedom of choice and expression, and I support that for ALL people. Still, for a mere citizen with no political power or station to be so presumptuous, is embarrassing. His statement of support for Benson means no more than mine for Colleen, and I would NEVER send letters into resident's homes asking them to support MY choice! How arrogant and immature.
The Primary is this Thursday, Sept. 10th. I hope you will vote for what you truly believe in your heart to be best for the future of this little town and its people. It's a matter of choosing what kind of town you wish to live in going forward. If you love traditional country living, transparent government, a warm community, and wish to preserve the rural flavor and culture we have always known here, vote for Colleen. If you want cronyism, bias, invasive government grants, commercialization, unwanted development, and more city people, traffic, and tourists, vote for Benson. Yes, it's THAT simple.
#############################################
UPSTATE NEW YORK RANKED WORST PLACE TO LIVE IN AMERICA
ALBANY- Plagued by sky-high taxes, the coldest winters, the largest continuous loss of residents of any region in America, and the percentage of residents on some sort of government assistance or subsidy to survive, Upstate New York was ranked by a leading journal in Albany the worst place in America to live.
"The poverty and unemployment rate among millennials is at almost 30%. Most people can barely afford to pay their bills in the harsh winters. The economy dries up when all the folks with money leave Upstate New York in the summer. It's just a bad place to be right now." Said journal President Ricky Bohl.
Sure enough, only last year it was predicted that for the first time in American history, Florida would surpass New York State in population. The results of the mass exodus of residents from Upstate can be seen in many of the vacant and rundown mill towns across the state.
A recent study by Business Insider found that 2 out of 5 of the most depressed cities in America are also located in Upstate New York. The newest findings by the Journal only confirm what's long been suspected.
One millennial who was a candidate in a local race for office in Upstate New York wasn't even allowed to participate after his signatures were challenged for ballot access. Al Thoma was running for school board in Albany when a 6o+ year old woman who he has never heard of challenged his petitions. When asked about the New York State Election System, Al said, "What system? You mean the Lineal succession of democratic oppression? How it's fixed against independents…"
The journal also found that over 50% of millennial candidates for office in Upstate New York are excluded from running after local election boards disqualify them for technicalities. This has contributed to a large brain drain from the region as millennials not only have no jobs or hope for an adult future, but are denied from participating in their communities. So the answer for them? They are leaving.
In the last decade, the total number given is about 1.6 million people. If not for New York City's huge influx of foreign immigrants, the population would be dropping rather than just staying stagnant.
The biggest problem here is that while the young people are leaving, it's leaving an aging population stuck to clean up the mess they created. New York home owners regularly face the highest tax burden in the country. If not for New York City's constant young population moving in as others move out, the state would be in a state of social security emergency.
When it's not electoral suppression or freezing cold winters 8 months at a stretch, it's police brutality that is causing discord.
New York's one system rule has led to some of the worst cronyism in the country for local governments and police forces. The most known is that of the son of a police commander in Upstate New York who beat and abused his teenage girlfriend for years in his hometown with impunity. When neighbors or the girl's mother called police to the house over due to screams or statements to her family of abuse, the police officers would talk to the Commander's son and then call his father. This went on for years even escalating to a swat standoff after the son burned the girl with cigarettes and put a gun to her head while she was on the phone with her mom.
After the three hour standoff, which was downplayed by the local media, the son was transported to a local psychiatric center where he was monitored for 24 hours for possible suicidal thoughts. After being released, he went back to his apartment, where he beat the girl for getting the police and his father there in the first place.
A recent collection of photos by photographer Brenda Kenneally titled "Upstate Girls" highlights the gripping poverty of Upstate. Brenda asked a 14 year old pregnant teenager if she could photograph her over the course of her pregnancy in 2003. After the girl said yes, what came next was ten years of cataloging the poverty that surrounded the girl's life. The photos made it into the New York Times, causing outrage across the internet over certain behaviors of those being photographed.
Upstate New York is likely to remain on the list of the worst region in America to live in for some time. Food prices are higher than the national average, gas is among the highest in the country, and income tax remains the worst. All of these and a surplus of citizens looking for jobs, with a limited amount available in the state, keeps employers from having to remain competitive with salaries and benefits. The current system has no signs of changing either. The voters who own homes in New York, while under constant strain, don't know anything different and thus show no signs to call for change. Since they don't realize how broken everything is in the first place, the exodus of people and wealth will continue unabated.
According to the website howmoneywalks.com, using data of how money travels out of certain states and into others using IRS records of income migration, New York has lost over $80 billion dollars since 1993. This alarming trend is only getting worse every year.
Within 50 years things could change. Regions are always fluctuating up and down in prosperity. But for now, the Journal concludes that Upstate New York is the worst place one can live.
The MURAD LETTER
#####################################################
A Message from Meg Robertson 9-9-2015
Before I give the blog over to Meg, I want you to read and consider the banner posted above. Mike Benson has done nothing but make false claims for 4 years as Town Supervisor of our town. From the very first campaign when he attended the Firehouse breakfast in his farmer jeans and rubber barn boots, claiming to be a "Local Farmer", to his latest claims of having attracted a supermarket and new businesses to town and closed the landfill. He even takes credit for the YEARS of work by others, to improve and add onto our Town Hall. Yes, he did push the plans through with a LOT of help, but he was not even LIVING here when the hard work was done.
We do in FACT, have a new meeting room that cost us half a million dollars, seats only 45 people, and if the Air Conditioner is running, the people cannot hear the board members speaking. The Seniors have purchased their own speaker system to solve this issue, but despite NUMEROUS requests by the public for the Town Board to do the same, nothing has been done. So those of us who actually attend town meetings , must choose between being comfortable or sweating to death and hearing what is being said! $500,000.00 !!!!!!!!
Now, back to the Landfill. Read my lips: The Landfill has NOT been capped! NOTHING has been done about the Landfill, and IF and WHEN something IS done, it will cost YOU a TON of money! Don't believe ME, listen to the facts from Meg, who fought for the closure AND the residents. This is in response to the claims made by Tony Murad in his letter to Republican Voters this week.
###############################
From Former Town Supervisor Meg Robertson to the Residents of New Lebanon
I was NOT "BAMBOOZLED" by D.E.C, OR the County officials. In a move that was WAYout of line, and not in his job description, County Attorney, Rob Fitzsimmons, took over the landfill closure's issue in a meeting called by then-Board of Supervisors Chair, Roy Brown. I had written to the supervisors--including then-chairman, Brown--at least two separate times, and out of the 22 other supervisors, had received only a handful of cool responses from those who challenged my request, but did NOT reject it outright. After meeting with a couple of different committees--including the Legal Committee-- and discussing the history of the landfill, a narrow majority were in favor of the County assuming responsibility to close ours.
However, one more meeting was held that, in retrospect, is now suspect that its real intention (in which Rob Fitzsimmons was allowed to dominate the discussion) was to thwart the progress I had actually made, because my succeeding, might have ruined Benson's and the County Republicans' plans to vote me out of office.
HOW do I KNOW this, you ask??? WELL.......
Once upon a time, in a 2010 meeting I had with Michael Benson at the Hitching Post, before he "officially" entered the race for New Lebanon town supervisor, he definitively told me, "You won't have to worry about the landfill, Meg." Months later at the County parade for Flag Day, I shared Benson's comment with Congressman Chris Gibson, who looked at me with alarm, and blurted out, "Why did he say that?" Well.....maybe Benson almost blew the secret arrangement for his "selection" as the next supervisor!! ...
Meanwhile back at the , "final" meeting about my landfill struggle....the then-Commissioner of Public Works, Dave Robinson, examined the financial structure for the numerous other landfills the county had capped from 1988 to 1996. He used those figures as an estimate of cost for New Lebanon's landfill, and provided the offer of $600,000 as the County's portion towards the total cost. I REJECTED that amount on my own, despite being ORDERED by BRUCE BALDWIN, and DOUG CLARK to accept NOTHING LESS than FULL payment by the County. In that insulting Fitzsimmons-dominated meeting, Roy Brown angrily reported, "the request for the county to pay for the landfill was the first" he had heard of it! (Untrue!) I had HAND delivered two separate times, a letter to each and EVERY supervisor's mailbox, before ANY meeting, "committee", or "special" was held. Yet, at this final meeting, County Attorney Fitzsimmons was allowed to take charge of the decision, snorting, "I can't ask the county taxpayers to pay for this." The decision would NOT have been his to make, but SHOULD have been decided by a vote in the County Supervisors' chamber, by the 23 supervisors. The decision was not allowed to run the normal course of action. Rob Fitzsimmons--who NEVER looked me in the eyes, or acknowledged me for four years...wrote the resolution stating, "discussion would continue on the New Lebanon landfill", snuck it into a thick packet of resolutions, and the Board of Supervisors approved it, most without having seen it in the resolution list. HOW do I know THAT, you ask, again??? THEY were SURPRISED to see it WHEN I POINTED IT OUT IN THE PACKET...AFTER our Board of Supervisor's meeting adjourned.
As the story was so twisted in its report by Tony Murad (whose father-in-law was 50% responsible for the landfill NOT being closed by the county when we were on their list) he chooses to libel me AGAIN, 4 loooong years later, giving credit for CLOSING the landfill to Benson. ONE PROBLEM..... It is
NOT CLOSED.
ABSENT from the Town Board meeting in 2014, when the New Lebanon councilmen learned Benson had signed the agreement with the County for.....wait....it's coming.... $600,000....during my attempt at full closure by the county, in a town board meeting, the late Bruce Baldwin had publically THREATENED me regarding the SAME AMOUNT, saying, "If you sign any agreement without board approval, I will file ethics charges against you so fast, your head will spin"...
(1)...I REJECTED the County's paltry offer of $600,000, on my own, despite being ORDERED by Bruce Baldwin, and Doug Clark, to reject any and ALL offers unless it was FULL coverage
(2)...Benson ACCEPTED the SAME amount of $600,000, and is applauded for "closing the landfill".....Uh..

.it hasn't been touched, but when it is, $600,000 will only be a fraction of the total cost. The Town of New Lebanon will pay the remainder of what is probably now--after inflation--closer to $1,000,000. (The original estimated cost in 2010, was $1.4 MILLION)
Meg Robertson
######################################################################################
So, there it IS folks, right from the source. I hope you think long and hard about these FACTS before you give any credence to Tony Murad or Mike Benson and their Reign of Deceit. They have their OWN agenda, and it does not take YOU or ME or anyone else into consideration. It's all about THEIR bottom line and your household budget means nothing. YOUR vision for New Lebanon's future, means NOTHING, and painfully, Truth means nothing. How terribly sad is that?
############################################
Primary Results ! 9-10-2015
It was VERY, VERY close! Benson 80, Teal 72. The absentee ballots are not in yet, but we all know that those are usually the down-staters who shouldn't be voting here to begin with, so we also know, that most of those will be for Benson.
It does NOT matter ! The Democrats vastly outnumber the Republicans in this town, and THEY endorsed Colleen Teal 48 to 17 at their caucus. Remember too, that Primaries do not bring out the number of voters that the actual elections do, so this is not a loss by any means. Had the final numbers been farther apart, I might be worried, but EIGHT votes? Not an issue.
Now, let me be firm about this. If YOU are a supporter of Colleen, you need to get out to the election in November and exercise your Right to Vote! Do not stay home and leave it up to others to decide YOUR future! This holds true for Benson supporters as well. Voting is a huge responsibility and it is your DUTY as American citizens to use your voice. If you don't, you might just LOSE that voice.
I think the thing that bothers me the most about this particular campaign, is that even 80 people would bother to support a man with Benson's record, lack of character and honesty, and reputation of being a liar and bully. It astounds me that adults would want to set such a poor example for our youth. The people you choose to support and defend, tells the rest of the world who YOU are. That is why I have been so upset about Mr. Murad's letter. Having always held a special place in my heart for him, AND for his wife, who was my son's kindergarten teacher, it is a real blow to have him support Benson. I felt much the same way when Rocky Brown told me he had voted for Obama, TWICE.
I LOVE Rocky, but being who I am, I saw his support of Obama as an anti-American act. I STILL love Rocky and I always will, but I see him differently now than I once did, and it is the same with Mr. Murad. He will always be a friend and I will always care for him as a person, but it will never be quite the same.
When I was growing up, my dad was always talking about the "Birds of a Feather" issue. He told me that people would judge me by the company I kept, and the people I supported. He wasn't always right, but he was right about THAT. Naturally, I didn't listen when I was young, who DOES? Time is an excellent teacher. So even though I truly believe in the right of all people to choose for themselves, I cannot feel very warm and fuzzy about those who support evil and corruption. Obama is evil, Mike Benson is corrupt. I've given you more proof than Trey Gowdy has gotten in the Benghazi investigation, yet many of you STILL refuse to see the truth. Or you choose to ignore it. What does that say about YOU?
As of tonight, the game is ON and the countdown has begun! We have SIX weeks to turn the tide in New Lebanon. We CAN have a transparent and honest town government again. We CAN accomplish positive things that will benefit ALL residents, no matter where they hail from or what wing they fly with. At the same time, we CAN preserve the rural integrity that so many of us treasure about this town.
Yet ANOTHER Benson flier arrived today, two copies in fact. My smart-a_s son made sure to stand them up prominently on my kitchen table so they would be the first thing I saw when I got home this afternoon. LOL!! KIDS!!! An excerpt from Tony Murad's letter to Republicans is printed on the face of this latest flier. Again, I ask you why Tony Murad is taking on the role of Speaker for Benson. I may never understand that, and I guess in the end, it doesn't matter. Maybe Chris Gibson stepped out of that role and someone HAD to take his place. Mr. Murad and I have agreed to disagree, and that's best for all involved. He is a nice and decent man, I just wish he had better taste in candidates. LOL!!
Does New Lebanon need more businesses? Yes, of course it does. However, do they ALL have to be what the EDC and the city transplants desire? Do we want to eventually see sewers and water lines run through the center of town to serve these la-la shops at the expense of those of us who will never benefit from it? If you keep voting for developers, that's what will happen. Do we need a Dunkin Donuts in town that will seriously harm home-grown businesses like Bucky's Bagels and lend a more commercial look to the center? Well, Dunkin Donuts is one of the priorities of Benson and the EDC. FACT. If we open the door to THAT, we will be opening the door to more commercial, chain businesses, and before you know it, this will be East Greenbush all over again.
Issues like that are exactly why you need to vote. Mr. Murad has a point when he says that we cannot vote for people because they are a relative , neighbor, or friend of ours, we have to vote based on what we truly believe to be best for our town, our families, and our values. Vote for what you want to see your town become, not for the person who wants to make it into their OWN idea of what it should be. Colleen WILL consider EVERYONE'S wants and needs, as she always has as Town Clerk. We have an Imperial President, let's not vote to have an Imperial Supervisor for a third term.
Last night, you all got the facts about the landfill from Meg Robertson. Today, you got a Benson flier that claims that Mike CLOSED the Landfill. FIB! You also saw on that flier, the claim that Benson got the Town Meeting Room built, as if he had done it all by himself in his first two, short years as Supervisor. Another FIB ! It claims he "Improved Services". WHAT services? We USED to have our own ambulance service, we USED to have a Supermarket, we USED to have a Hess Station, we USED to have a FREE Library run by volunteers, we USED to have a diner that didn't serve Tofu and Bean Sprouts, and we still have the slowest internet service in the state! He lowered taxes? Maybe somebody's, I really can't say for certain, but definitely not MINE.
Your Vote Matters! YOU matter! Your KIDS matter ! What kind of town we will live in in the future, MATTERS. If everyone who is registered to vote in New Lebanon, actually took the 15 minutes to get out and DO it, we might actually see the taxes go down for everyone, businesses WANT to come here, people stop moving OUT of New Lebanon, and the re-birth of Community Caring and Unity again. The landfill might REALLY be closed at the expense of those who are responsible for it, rather than the taxpayers in this town. How we vote, can even make the difference in whether our youth stay here when they've grown, or run to somewhere with more opportunity and affordability. We can make this a prosperous town, without making it a Liberal Utopia OR a Redneck Haven, or a Commercialized tangle of traffic and tourism. Unless we speak at the polling place, New Lebanon will become what Mike Benson and the Transplants and Part-Timers TELL us it will be.
Benson has served two terms as Supervisor, and has no accomplishments worth mentioning. Not Honest ones, anyway. It's time for him to step away and let someone else with a fresh and fair perspective, give it a shot. New Lebanon has not improved one iota under Benson's "Leadership", in fact, it is more divided and forlorn than it EVER has been. What sense does it make to give him another two years to cause more division, tell more falsehoods, mis-represent himself, abuse town employees, organize secretive committees, and take credit for the efforts of others? Why would ANYBODY want another two years of Executive decisions and Bully Government? Who wants or needs more Board-Stacking, more Suing of anyone who opposes or challenges him, etc.,etc. Certainly not people of honor and integrity. Enough is enough.
##################################################
Correction and Priorities 9-11-2015
There is a minor correction about last night's final vote count, it was 70 to 62, not 80 to 72. Same spread, but fewer voters. Absentee totals will be out on Monday.
I had cause to visit the Town Hall this afternoon, and there were quite a few people there. Everyone of course wanted to chat, including a few neighbors who were out walking and came over to join the discussion. Believe it or not, EVERY one of the people present said exactly the same thing I said on this blog last night! They all said they could not believe that there were 70 people in this town that would or COULD support a man like Benson who has ZERO accomplishments and did nothing but lie through his teeth for 4 years! WOW! See? It ain't just ME, folks! They even agreed that Benson's fliers make false claims and THEIR taxes never went down!
One woman said that she was asked by a neighbor if she thought Benson had done anything to speak of for this town. She said that if you count the widened division and increased animosity between the locals and the part-timers and city transplants, then yes, he had definitely succeeded at THAT ! I gotta tell ya, it felt pretty darn good to hear my thoughts coming from other people!
###########################
Before we move on, let us not forget that today is a somber anniversary for America. Year 14 of the Post-9/11 attack on our country by Muslim extremists. It's very sad to realize how many of us have forgotten how we felt that day. The shock and outrage, the main-vein injection of renewed patriotism and loyalty, the American Flags being sold out in every store in the country. The churches were filled to bursting, families held one another closer, and together, we grieved. It made no difference then that we were a diversified society, as people of all races, ethnicities, genders and ages , came together as what we ARE; Americans. ONE people, ONE Nation under God.
I knew then that this unity would never last, but I never suspected that it would be trampled, burned, and mutilated beyond all hope in just a few short years of Obama. September 11, 2001 was a day of tragedy that should forever live in the minds of those who were here to see it. The seven years that immediately followed, were the last years that we saw America be American. In 2008, all that went away and the Socialism, Decay, Immorality, lack of Constitutionality and Responsibility, began to infect the people with a terminal disease of apathy and hate. America as we have always known her, began to die. It has been an agonizing death for those of us who love our country.
It's common knowledge that not everyone is or cares to be, informed and aware of political issues. Many do not care to vote, or even look into the character of the candidates. Too many are here for a free ride and good time on the backs of those who DO care, who DO make an effort to do the right thing for America. I don't think all people should be as politically involved as I am unless they choose to be, but I DO think that Americans who are mentally capable, should at least be somewhat aware of the issues and who might be the best leaders to address those issues. If you can read, write, talk and walk, you should VOTE, and KNOW the person you are voting for.
We have lost our moral compass and ability to prioritize. I have seen young families crying for help to feed their kids and get them warm coats for winter, while Dad pops open a cold beer and lights a cigarette. No child should be hungry or cold, especially in America. Shouldn't mom and dad fill the refrigerator and go to Salvation Army for some coats, BEFORE they buy the cigarettes and beer? Isn't that what mature, caring parents DO? Where are their priorities?
At this time, right now, TODAY, in America, we desperately need to prioritize. We have a crisis in the Middle East, created by Obama's premature withdrawal of American Troops from the region. ISIS is raping, beheading, burning and stoning innocent people by the thousands each and every day. Should America be the Police Officers of the entire world? No, I don't think we should be, BUT, when there is cold-blooded slaughter of innocents involved, can we ignore it? If those who are guilty of these atrocities have stated that they intend to come to America and do the same, can we afford to ignore it?
Our porous border has already been the entry point for countless Terrorists, violent criminals, the criminally insane, and the diseased. Now we are seeing the alleged "Refugees" from Syria pouring into Europe and claiming that they are escaping war and poverty. A few truly are just trying to save their children, but they are the minority. The FACT is, that the vast majority of these so-called "Refugees", are young, healthy, single males. The level of violence that they have already perpetrated upon the citizens and police in the countries they have infiltrated, is extreme. Not only are they stealing cars and robbing homes, they are assaulting anyone who crosses their paths, flinging rocks, bottles, and feces, and beating and kicking innocent people nearly to death on the streets. Yet, as we saw the media do when the "Innocent Mexican Orphans" came across our border without parents last year, the news is not showing us the reality of this invasion. All we will see is that 3-year-old boy who drowned when his parent's boat capsized. Whomever controls the Media, Controls the People. Always remember that.
Meanwhile, Iran is speeding their way to being armed with nuclear weapons that they will first use to eradicate Israel, and then the United States. How is that even an argument in the House of Representatives? How can anyone even consider Obama's useless deal with our enemy and the enemy of our ally, Israel? Anyone who supports the present deal should be hung for treason in the public square in Washington,D.C.
Many Black Americans are marching in our streets calling for the murder of Police Officers and White People. Their vicious threats are posted all over Social Media, and police officers are being ambushed and executed simply for wearing a gun and badge. Babies are being aborted in the third trimester of gestation and their body parts sold for profit, yet Planned Parenthood has not been defunded because the Democrats and RINOs in D.C won't take a stand for life and morality. Christians are being jailed for exercising their 1st Amendment rights, while same-sex couples with NO Constitutional protections or rights, are being applauded for their deliberate targeting and harassment of those who believe differently than they do.
These are but a very few of the dire issues facing America today, but what are the liberals talking about and focusing their efforts on? Re-naming airports and mountains, the Global Warming Fraud, the non-existent "Oppression" of Blacks, Illegals, and Homosexuals. They want funerals for pigs who died in a truck accident, but not for babies who are torn from their mother's wombs in pieces. They want Law-Abiding gun owners disarmed, but don't want to address the CRIME and CRIMINALS who actually use ILLEGAL guns to commit acts of violence. They blame the gun instead of the inefficient and failed criminal justice and mental health systems. The blame the NRA for the results of Bad Parenting.
Right here in New Lebanon, the Liberals have priorities that are just plain stupid. We actually have Hungry people in this town, we have people who cannot get out to get food even if they had the money,and we have children whose homes will not have adequate heat this winter. There are residents in their 80s and 90s who are trying to care for one another with little or no outside assistance, and there are Seniors who are just downright lonely. Many parents are dealing with teens that are getting into trouble because we have nothing here for them to do, and we don't value them as we should. So what if they are Other People's kids, they are also OUR kids, Lebanon's kids, and they are worth our time, effort and attention.
What are the local Libs focused on? Tourism. Sustainable Development. Opera and Chamber Music, Swampland, killing our oldest and largest business, and bringing in Dunkin Donuts. Look, I actually like the Rail Trail idea, the Shaker Museum plans, the restoration of our nicest , vintage architecture, and I even support organic foods and farming to a point, but they are not priorities. PEOPLE are. COMMUNITY is. Charity IS. All that other garbage is Fluff. It is for these very reasons that I support a life-long local for Supervisor. A Supervisor with a HEART for PEOPLE, not a hunger for fame and power. Priorities.
We are on this earth for a very short time. No matter how much land or money we have, we will leave it all behind one day for someone else to enjoy. Ain't no luggage rack on a hearse. What do you want to leave behind you when you go? A legacy of having done the honorable things and benefited those most in need, or do you want to be remembered for being a lover of money and title, power and control? What are YOUR priorities?
###########################################
No Freedom for Christians, BUT, Taxpayers Must Fund Transgender Surgeries
http://eaglerising.com/23506/in-america-religious-freedom-may-be-dead-but-you-can-get-a-taxpayer-funded-transgender-surgery/
Re-Naming Mountains- Lib's Priorities
http://libertyunyielding.com/2015/09/07/now-that-pres-mckinleys-name-has-been-stripped-from-mountain-this-is-lefts-next-target/
################################################
COMBAT VET: 1000's Of Terrorists Are Infiltrating Europe As 'Refugees'
Syrian operatives have claimed that more than 4,000 covert ISIS gunmen have been smuggled into Western nations – hidden amongst innocent refugees.
The operative said the undercover infiltration was the beginning of a larger plot to carry out revenge attacks on the West in retaliation for the US-led coalition airstrikes.
Remember a couple of months ago when the Islamic State in Iraq and Syria (ISIS) published a list that contained names, photos, and home addresses of U.S. Armed Forces personnel?
The Cities below were expected to increase in security due to the threat:
Texas: Abilene, New Braunfels, San Antonio, Wyle, Fort Hood, Bedford, Killeen
Indiana: Michigan City, Bolivar
Michigan: Dearborn Heights, Lake Orion
Connecticut: Barkhamsted, Manchester
Nevada: Reno
Georgia: Griffin
Maryland: Upper Marlboro, Warrensburg, Lexington Park
Arizona: Phoenix
Louisiana: Shreveport, Bossier City
South Carolina: Daniel Island, Charleston
North Carolina: Fayetteville, New Bern
Virginia: Burke, Virginia Beach, Suffolk, Springfield, Norfolk, Chesapeake
Colorado: Colorado Springs
California: Hanford, Solvang, San Ardo, Monterrey, Newberry Park, Carlsbad
New Mexico: Farmington
North Dakota: Minot
South Dakota: Rapid City
Florida: Merritt Island, Palm Coast, Saint John, Middleburg, Saint Augustine
Washington: Colton, Cheney, Seattle, Spokane, Anacortes
Nebraska: Bellevue
Illinois: Orland Park
Rhode Island: Newport
Idaho: Bonners Ferry
I remember when ISIS stated that their attack would take months of planning – but that they would carry out their attacks.
Their timing couldn't be better. Our country is divided, our faith along with our security is low, our law enforcement can't perform their jobs because they're in constant threat of being killed by the very own people they protect, and all of our focus is on the race war created by the Obama administration.
We need to wake up America – let's come together as a country before it's too late. Do we need to suffer yet another horrifying attack on American soil that claims thousands of lives to unite us and make us feel patriotic again?
It's a high price to pay and a slap in the face for every single one of my brothers who paid the ultimate sacrifice trying to prevent another terrorist attack. And let's not forget those who have been severely wounded and carry the scars of combat inside and out. Are we going to let their sacrifice be in vain?
I will stand, locked and loaded, defending my country before I see our sacrifices go to waste in vain….
WAKE UP AMERICA!!

Read more at http://clashdaily.com/2015/09/combat-vet-1000s-of-terrorists-are-infiltrating-europe-as-refugees/
###################################################################################
In an announcement made Thursday afternoon, the White House confirmed plans to bring 10,000 Syrian refugees to the United States. There is no word yet on what the vetting process will be for refugees or how the White House plans to assure Americans the process will prevent ISIS terrorists from making their way into the United States.
"The United States, at the direction of the United States, has played a leading role in addressing the dire humanitarian crisis in the Middle East and North Africa," White House Press Secretary Josh Earnest said Thursday during the daily briefing. "One thing that the United States can do is to begin to let more Syrian refugees into the United States. This year, this fiscal year that will end this month, the United States is on track to take in about 1500 Syrian refugees. The president has directed his team to scale up that number next year and he's informed his team he would like them to accept, at least make preparations, for 10,000 refugees."
Earlier this week, House Homeland Security Chairman Michael McCaul expressed serious concern about national security and the acceptance of refugees from Syria.
"We're a compassionate nation and this is a tragic situation but I also have to be concerned as Chairman of Homeland Security about the safety of Americans in this country and the concern that I have and that the FBI testified to is that we don't really have the proper databases on these individuals to vet them passed and to assure we're not allowing terrorists to come into this country and until I have that assurance, I cannot support a program that could potentially bring jihadists into the United States," McCaul said in an interview with Fox News. "We don't know who these people are and I think that's the bottom line here and until we know who they are, we cannot responsibly bring them into the United States."

"Both the Department of Homeland Security and the FBI have told me privately that they don't support bringing in Syrian refugees because of the threat they pose to Americans," McCaul continued.
Details about the importation process for refugees have not been released. When they are, we'll be sure to bring them to you.
#####################################################################
New Lebanon Players 9-13-2015
It was brought to my attention today, that Max Gitter is a tad upset about his actions in the Ecuador Lawsuit being exposed on Facebook. Wasn't me who exposed it, but I DID dedicate an entire blog to that issue last year, entitled, "The REAL Max Gitter". Guess he missed that.
Here's the gist; Once upon a time in the Ecuadorian Rain Forest, a big Oil Company called Chevron, spilled toxins into the water and onto the land, contaminating a great portion of the home of indigenous people. Their livelihoods, which were meager to begin with, were now destroyed.
Chevron hired the most expensive attorneys in the world and a corrupt judge was complicit in further ripping-off the impoverished Ecuadorians that Chevron had victimized. So what does all that have to do with Max Gitter, you ask? Well, I re-posted the article below for your enjoyment. I had originally posted this in the Fall of 2013, in an effort to show the people of New Lebanon exactly WHO was Chairing the Economic Development Committee in their town, and making decisions about THEIR future. Like most horrors I have exposed here, it was ineffective. Why? Well, because people don't CARE anymore! Integrity and Character no longer MATTER.
After I exposed Ruth Abram for her vicious abuse of Manhattan property owners, her lies and arrogance, and her husband's political corruption, many people still supported her "Behold New Lebanon" program. Unbelievable. I have also provided indisputable PROOF of things Mike Benson has done that are totally despicable, unethical and even illegal in many cases, yet he was elected as our Supervisor, twice! What does this SAY about the People who vote in New Lebanon?!? Are you KIDDING me ?! Well guess what? In the next week or so, we will be re-visiting Benson's crimes, just as a "Reminder" of who and WHAT he is, before November. If you prefer, you can go to my archives right now and look at some of the posts from the last two elections !
Folks, we have allowed people of ill repute to take the helm in this town for far too long now. The Mike Bensons, Max Gitters, and Ruth Abrams of this world are destroying your future and the future of this town. They are spoiled Liberals with more money than sense, and they want what they WANT. YOU are nothing but an inconvenient impediment to their agendas. Those of you who fail to object, are not even THAT, you are totally inconsequential, because you say NOTHING.
So, Max Gitter can be as angry as he wants, but the facts are the facts, and facts are stubborn things. He helped to destroy the lives of an entire village of hard-working and desperate people, yet you allow him to remain the Chair of a Secret Committee in OUR village, a committee that was organized by Mike Benson, and is allowed to remain behind closed doors with NO accountability. If that doesn't concern you, I think you need to Wake Up in a New York Hurry! The New Lebanon EDC is dangerous, and that too, is a FACT.
Again, I urge you to PLEASE look into the United Nations "Agenda 21" program for yourselves. In the meantime, read about Max Gitter and think about who he IS, and if you want HIM to make decisions for YOU!
##################################################################
A New Episode in the Chevron Vs Ecuador Saga
Posted on the 17 July 2013 by Earth First! Newswire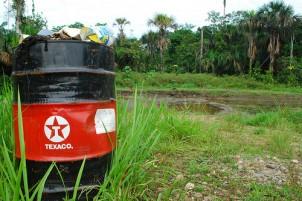 The Disturbing Story of the Secret Invoices of Max Gitter and Theodore Katz
Just when you thought Judge Lewis A. Kaplan's maneuverings in favor of Chevron in the Ecuador case could not get any worse, they just did.
The controversial judge, who was unanimously reversed by an appellate court in an earlier phase of the case when he tried to impose an illegal injunction blocking the Ecuador judgment, now appears to be openly running a "pay-to-play" courtroom right in the heart of Manhattan.
The latest evidence: Judge Kaplan has socked impoverished indigenous groups in Ecuador with the exorbitant and secret bills of two "Special Masters" he appointed to oversee depositions in the case. The Special Masters, Max Gitter and Theodore Katz, are longtime friends and professional colleagues of Kaplan. Gitter was his former law partner and Katz served for many years as the chief magistrate judge on the court where Kaplan sits before opening a lucrative private mediation practice.
Hang on to your seats for this one.
When Judge Kaplan floated the idea several months ago of appointing Gitter and Katz at Chevron's request, the Ecuadorians and their longtime U.S. lawyer, Steven Donziger, objected strenuously. See this letter from famed trial lawyer John Keker for details. Not only did Gitter have a track record of blatant bias against Donziger, the fees were way beyond what the Ecuadorians and Donziger could afford. Further, there was no need for the Special Masters.
True to form, Judge Kaplan appointed Gitter and Katz anyway. He then ordered Donziger and the Ecuadorians to split the fees of these high-end lawyers with Chevron. Chevron grossed $247 billion last year; company CEO John Watson received about $30 million in compensation. Mr. Donziger is a human rights lawyer who works out of his small apartment in Manhattan; the Ecuadorians live in the rainforest and in a good year might make $1,000 in income.
That should give you a good feel for Judge Kaplan's personal notion of fairness: a canoe operator in the Amazon rainforest (one of the Ecuadorian defendants) and the nation's third largest corporation should split the fees of high-priced U.S. Special Masters evenly.
Things then went from the bizarre to the surreal. Gitter informed the parties that he would bring along his young associate from Cleary Gottlieb to all of the depositions and bill him out at a "discounted" rate of $630 per hour. The associate, Justin Ormand, recently was spotted sipping drinks with Katz in the first class cabin on a flight from Newark to Peru after Judge Kaplan ordered Ecuadorian witnesses to be deposed in the U.S. embassy in Lima.
(Judge Kaplan's decision to force Ecuadorians to travel to Peru to be deposed because of fake "security" concerns is yet another illustration of his xenophobia and disdain for the country of Ecuador. .)
Later, something very curious happened. Both Gitter and Katz refused to send the bills for their time and expenses to the Ecuadorians and Donziger. Instead, without disclosing the amount of their bills, they asked Judge Kaplan for "guidance" about what they should do in light of the defendants stated refusal to not be able to pay.
Julio Gomez, a solo practitioner from New Jersey who now represents Messrs. Camacho and Piaguaje after their previous counsel withdrew in May, asked the Special Masters for a copy of their invoices so he could respond to the letter to the court. Ormand, no doubt billing at his "discounted" rate of $630 per hour, wrote back a cryptic email asserting that the Special Masters were refusing to turn over the bills to Donziger and the Ecuadorians.
Gomez and Donziger then filed a complaint with Judge Kaplan about how the entire situation seemed at least a tad bit improper. No, make that dreadfully improper if not downright unethical. This is where it really gets interesting.
Rather than order Gitter and Katz to disclose their secret bills to the defendants, Judge Kaplan concocted a plan to get them paid in full while at the same time allowing Chevron to exert added leverage over the Ecuadorians and Donziger in the underlying case. This plan is so dazzling that only a judge as smart as Kaplan could possibly come up with it.
Judge Kaplan's extraordinary order, which can be read here, requires Chevron to pay 100% of the fees of the Special Masters. It refuses to order Gitter and Katz to disclose their secret bills. And, amazingly, it invites Chevron to sue the Ecuadorians and Donziger so he can enter a judgment for the oil giant for 50% of the amount of the bills that are supposedly their responsibility.
In other words, Judge Kaplan's scheme guarantees his friends will get paid what are surely exorbitant bills. And it cleverly leaves Chevron the option of not suing Donziger and the Ecuadorians if it concludes it would be too embarrassing for Judge Kaplan, the Special Masters, or the oil company for the amounts of the bills to be disclosed. This is one way that pay-to-play justice goes down in Judge Kaplan's courtroom.
There is precedent for how fancy Manhattan lawyers can exploit the plight of the Ecuadorian rainforest villagers to generate enormous billings for their law firms. It has been reported that Gibson Dunn & Crutcher is using at least 114 lawyers and billing Chevron an estimated $400 million annually to help the company evade the $19 billion judgment in Ecuador. This has caused all sorts of problems for Chevron shareholders, who have asked the SEC to investigate company management for failing to properly disclose the risk related to the Ecuador liability. It also has put intense pressure on CEO Watson, who recently was forced to testify under oath about the litigation and answer questions from Donziger.
As for Gitter and his secret bills, we have seen the same script before.
In 2011, Judge Kaplan appointed Gitter as Special Master to oversee depositions in several discovery actions initiated by Chevron related to the Ecuador case, including that of Donziger. Gitter mistreated Donziger to such an extent that he forced him to testify for 16 days – a likely record for an active lawyer on a case – and often tag-teamed with Chevron's lawyers when posing hostile questions. Donziger said at times it felt like being a defendant in the Salem witch trials.
During the marathon 16-day deposition spanning 2011 and 2012, Judge Kaplan ordered Donziger to pay one-third of the fees of Gitter and Ormand. (Given Gitter's hostile behavior, that's like ordering someone to pay for the bullet of his executioner.) Yet Gitter never sent Donziger a bill for his "services". Why wouldn't a high-end corporate lawyer like Gitter try his best to get paid?
We suspect it's the same reason Gitter won't disclose his bills to the defendants now. He likely was embarrassed for the world to know how much he was making from Chevron to help crush impoverished rainforest residents under the guise of being a neutral "Special Master". We suppose Gitter did send out his earlier bill to Chevron and the company paid it. It is indisputable he never copied Donziger nor asked that he pay his portion as ordered by Judge Kaplan.
A few weeks ago Donziger's counsel asked Gitter for a copy of that old bill. The idea was to use it as possible evidence to argue Gitter should not be appointed because of his liberal billing habits, lack of transparency, and obvious sympathies for Chevron. Gitter never provided the bill to Donziger, which remains secret to this day.
The sordid story of the billings of Gitter and Katz and the behind-the-scenes puppeteer role of Judge Kaplan is part of a larger and disturbing pattern. Judge Kaplan is trying to rig Chevron's retaliatory "fraud" case such that the truth cannot come out and Chevron will cruise to victory in a show trial. Chevron hopes to use any judgment to try to block lawsuits targeting its assets that are pending in countries around the world.
We have reported for weeks how Judge Kaplan is encouraging Chevron to use its overwhelming resources to win by might what it cannot win through merit. See this powerful letter exposing Judge Kaplan's efforts sent by Craig Smyser, a prominent Houston lawyer who formerly represented the Ecuadorians. The oil giant has used at least 60 law firms, 2,000 legal personnel, and 180 investigators to help it evade the Ecuador judgment.
We now understand better why over the course of weeks of depositions in May and June Gitter and Katz often delighted in making rulings limiting questioning of Chevron witnesses so as to hide the company's attempts to corrupt the Ecuador trial and spy on adversary counsel.
It is well-documented that Kaplan has made what appear to be xenophobic comments while presiding over the case. He has called the Ecuadorians the "so-called plaintiffs" who are "said to reside" in the rainforest. He also famously said the Ecuador case was not "bona fide" litigation and was part of a "giant game" designed to by U.S. lawyers to rectify the balance of payments deficit. All in all, these comments do not reflect the kind of temperament that Americans expect from their judges.
We also reported how Judge Kaplan has jumped through hoops to block the Ecuadorians from being able to mount a meaningful defense. He ruled that they cannot mention the overwhelming scientific evidence used to find Chevron liable for massive contamination. He also ruled that Chevron's illegal spying operation that has targeted Donziger and his family is off limits, as are company videos that show Chevron scientists laughing at the pollution left in the rainforest and discussing ways to hide it from the court. Kaplan also has allowed Chevron to bury embarrassing documents by designating them "confidential" — including emails outlining a long-term strategy to "demonize" Donziger and to bribe Ecuador's government to illegally quash the environmental case.
Donziger has protested repeatedly and asked Judge Kaplan for all sorts of procedural protections, but to no avail.
Donziger also accused Chevron of interfering with his right to counsel by suing numerous lawyers for the Ecuadorians and one of their funders for "fraud" so as to discourage lawyers from entering the case. Judge Kaplan did nothing to allow Donziger the necessary time to secure new counsel after Keker's withdrawal in May. Judge Kaplan also has refused to allow Donziger to proceed with counterclaims against Chevron that outline a chilling picture of the oil giant's illicit dumping in Ecuador, obstruction of justice, attempts to bribe the government, commit fraud on the court, and lie about the context of video outtakes. See here for a copy of the counterclaims.
"Judge Kaplan has made it abundantly clear that he will not allow me nor my Ecuadorian colleagues a fair trial in his courtroom," Donziger said in a statement in early May.
Well said and abundantly true. The way Judge Kaplan has been using the Special Masters is just one more damning piece of evidence to support Donziger's view.
SO, is THIS the guy you want making decisions for New Lebanon's Future ?!?!?!!?
#############################################
Campaigns and Creepiness 9-14-2015
Personally, I find this rather amusing. People are telling me that their Facebook and Twitter pages are being monitored by the Benson Regime. LOLOL!! Of course, all of these people are opponents of his, so I'm not saying it isn't possible or even LIKELY. We all know he will stoop to some pretty low levels to spy on those who dare to stand against him.
Seriously though, I don't really see him as doing his own dirty work. I CAN see him directing others to do it, and I could probably name a few probable suspects, but I won't, because I can't PROVE it. I will say that I believe at least a few are females. Benson and people like him, rarely do the nasty stuff themselves. They come up with the idea, then use flunkies and slaves to gather the information or commit the crimes FOR them.
Is it creepy to imagine some Benson Igor perusing your Facebook entries as far back as the last election? Maybe for some folks, but not for me. I don't give a Rat's behind what anyone reads on my Facebook pages or my blog, it's all there for anyone who cares to see it. I have nothing to hide. However, what I DO find creepy, is the fact that Benson had one of his lawyers asking about the number of bedrooms in Colleen Teal's house, what each one is used for, how often they are slept in and by whom, etc. THAT is CREEPY.
I would suggest someone do the same to him and see how HE likes it, but really, who wants to look in HIS bedroom windows?! Absolutely NOT ME! EWWW! Point is, it really isn't the business of anyone what goes on in someone else's bedroom or at their family dinner table. Like I have said before, unless there is proof that someone in the home is in danger, the rest is off limits. Public Behavior of candidates is fair game. Political actions and reputations are fair game. Character is fair game too, but the bedrooms? NO!
Anyway, IF Benson is having the Social Media pages of those who support his opponent, monitored, what exactly does he hope to gain by it? If we have any secret weapons for the campaign, we're certainly intelligent enough to not discuss them on Facebook. LOL! Ahh, but he thinks everyone is stupid except himself. We're dumb Bumpkins, remember?? ALL the city folk see us that way. Did you know that Benson had Poll Watchers making phone calls for him all day on the 10th, to get voters out to the primary? He did. Colleen did not do this, yet she came within EIGHT votes anyway!
Tomorrow, we'll find out the actual vote total when the absentee ballots are counted. I'm going to make a guess that Tistrya Houghtling will win the Republican line for Town Clerk. Benson and Teal? I have no opinion, but I would LOVE it if she got him by even ONE vote! What a victory THAT would be! Never count your chickens or your votes though, anything can happen in elections.
I'm told by an insider, that "Behold New Lebanon" is not doing well . What goes around.... With any luck, it will just wither away and the Organizer , with it. I mean really, who is going to pay to see and do things you can see and do for free? Geez.
I hear that Monte Wasch is still salivating over a town seat. ANY seat will do, as long as it gives him a tad of leverage for Ruth Abram's agenda. Now he is running as a Write-In for Town Board, after the two slots were essentially filled at the Dem Caucus. The Planning Board vacancy we have had since the passing of Mark Sheline? STILL vacant, and probably will remain empty until the new Supervisor takes over. It is never even mentioned at Town Board. Another job not done by the people we elected to do it.
Speaking of the Dem Caucus AND Monte Wasch, here is an interesting bit of information I got from people who were there. (More than ONE person reported this to me, and they ALL heard the same thing). After the voting was done, Monte Wasch and John Dax were heard discussing Colleen Teal. They said that they planned to dedicate themselves to watching every move she makes from now until the election. They are going to put her under a microscope. That's really funny when you consider all the NASTY, Corrupt, and Illegal things Benson did in both of his campaigns. Things that were exposed and proven, but the Bensonites chose to ignore and/or excuse. Sound familiar? Typical, Liberal, Double-Standard. It's okay for us and ours, but NEVER for you and yours!
THEY have rights, but those whose beliefs differ from theirs, do not. The 1st Amendment applies to THEIR speech, but not to Conservative or Christian Speech. Sick of the one-sidedness yet? Then stop voting for Liberals and Socialists who think they are better than you! Stop being silent when someone's rights under the Constitution are violated by liberal Judges, politicians, and even schools. On Friday, a 7 year-old boy was suspended from school for kissing a girl in his class. REALLY? They actually want to charge him with assault! A BABY! Yet Bill Clinton had an intern under his desk in the Oval office and remained President?
The Oathkeepers, a group I happen to be a member of, are being villified all over the media for offering to protect Kim Davis from re-incarceration. We are being called, "Extremists", "Conspiracy Theorists", "Yahoos", "Violent White Guys with Guns", etc.,etc. LOLOL!!! What we ARE, is a group of former and active Law Enforcement Officers, Firemen, Paramedics, and Military. (we are NOT all men, either!) We have Chapters all across America, and we are Constitutionalists. We, as Americans who swore Oaths to Protect and Defend the Constitution, are loyal TO that Oath, and intend to see to it that anyone who violates the Constitutional Rights of any American, is held accountable. We are not violent, never HAVE been and don't intend to BE. We are all trained, professional protectors, the very people YOU call on when you need help in a hurry.
We also happen to be highly aware and educated about the things going on in our government that many Americans don't know or CARE to know about. If and when the worst happens, it will be US that will be helping YOU. We don't care what color or religion you are, or what your beliefs may be, it is our sworn promise to Serve and Protect, and that is what we will do. However, while the media paints us as the Bad Guys, the REAL bad guys are getting a free pass and no one is talking about that. No one is talking about the depth of the abominable acts Hillary Clinton has perpetrated, or the number of people who have died at the hands of Obama and Eric Holder, the MURDERS of innocent police officers at the hands of Black Extremists, or the extreme danger we are facing from immigrants and alleged, "Refugees". Indoctrination by Media.
We have an Imperial President that must GO AWAY a.s.a.p. Why he has never been impeached and imprisoned is mind-boggling. Here in New Lebanon, we have an Imperial Supervisor that ALSO needs to GO AWAY a.s.a.p. America is not a Monarchy, the Clintons and Bushes are not dynasties, Obama is a lying criminal and Mike Benson, well, you should know by now. Too many of you are not taking part and doing your duty at the polls. Too many tell me that they don't take an interest in politics. Well guess what? You may not be interested in THEM, but eventually, they WILL take an interest in YOU! Get to know the candidates at every level, what they stand for, what they have or have not done, and what YOU want in a Leader and Representative. Then get out there and VOTE! It's 15 minutes of your time folks, and it can make ALL the difference. Sleep well, New Lebanon!
####################################
Believe It Or Not ! 9-15-2015
We have discussed a LOT of things on this blog since 2008. The predominant topic and basic purpose for this site has been local politics, but we have talked about Faith, Current Events, Laws both good and bad, Schooling, Kids, and sometimes, things that many folks don't want to think about, much less discuss.
Since the events that unfolded at the Nevada Cattle Ranch of a Mr. Cliven Bundy last year, the Oathkeepers have been in the news a lot, and I talked some about that earlier this week. The group has spent a lot of time talking with the FBI and the NYS Terrorism Task Force about having been listed as "Domestic Terrorists", which could not be farther from the truth. We have managed to build a relationship of trust and open communication with these authorities, but the media is another story altogether.
Unlike I remember from my younger years, today's media prints what they want to print, and there doesn't have to be any truth in what they report. Only six, very wealthy corporations own every media outlet in America, and all of these entities are left-wing Socialists. Yes, you can look that up, too. The power of the media is beyond our imagination. They reach into every corner of our lives and minds each and every day, and tell us what and how to think and believe. It takes very strong people and independent thinkers to resist indoctrination that pervasive. It is what all successful Tyrants throughout history have done to gain control of the masses. Tell them the lies loudly enough, often enough, and they will believe it.
A perfect example of this are the attempts to make Americans believe that privately-owned firearms are a threat to the citizenry, through False Flag events, selective and bias reporting, and failure to report the millions of people saved by lawful gun owners in America each year. There are many opposing views about the Sandy Hook event, but anyone with the ability to add two plus two and look into the evidence and LACK of evidence in that staged tragedy, cannot possibly believe it was real. I am but one of many millions of Americans of all ages, backgrounds, and levels of intelligence, that have enough material of our own to disprove the truth of that event. It was an "EVENT", but it was a planned and very poorly executed one.
There were more mistakes made by the players and planners of that False Flag in just the first two hours, than I care to try to count. As the days passed, more and more evidence of there having been ZERO deaths in Newtown became more and more clear. It was a mess of errors and it cost a LOT of money to stage this false event. I would love to provide proof to anyone interested, but Sandy Hook is not the focus of tonight's blog. Nor is Fast and Furious, another failed plan by the Obama administration to demonize gun ownership and disarm the American people. There is SO much that the average American does not know about these things or won't ADMIT, that there is not enough time to cover it all here anyway.
So yes, we have talked about a lot of things here that many people see as mere "Conspiracy Theory". True enough, there IS a lot of Conspiracy out there, a lot of people who hide in basements with foil over the windows, others who claim to see flying saucers over their homes when the moon is full, and some who think the government is driving them mad with high-frequency noise, etc. I don't wonder WHY so many people are so fearful, after all, look at what has happened to this country in less than 8 years under a tyrannical, anti-American administration! By no means do I think the Clinton or Bush families were innocent in the issues, but never, ever, in America's history, have we seen such decay in so short a time as we have under Obama.
Still, it isn't that Teflon Muslim I wish to talk about tonight,either. What I really want to look at is Martial Law. I received a video today from a contact of mine, a sort of reminder about what occurred in New Orleans during the days immediately following Hurricane Katrina. The city was in chaos with many people left with no homes and nowhere to go. The dead were literally floating down the streets and families were grief-stricken beyond description. People were cold, thirsty, hungry, sick, and terrified. Aid was not forthcoming in a timely manner, in fact, the slow and inadequate response from the government agencies who were charged with that responsibility, was shameful.
I don't know how or why FEMA dropped the ball in New Orleans, but I have my theories. For instance, the funds were tapped by someone else for something else, and the money just wasn't there. Meanwhile, the people suffered terribly and waited. They waited, and waited. Many areas were rife with violence as the people became impatient and more and more desperate. Authorities scrambled to perform search and rescue efforts, provide medical aid, and still try to keep the peace at the same time. They were overwhelmed. What happened in those first few days should never, ever be allowed to happen to any city in America again. There is NO excuse when we have , or are SUPPOSED to have the funds and plans in place for disaster response.
When officials realized that help would not be coming for some time, they did what they felt they had to do, and took matters into their own hands. The only problem with that was, they violated the law to try to enforce the law. People's rights were declared null and void, as SWAT Teams in riot gear, armed with fully-automatic weapons, went door to door and rounded the people up, forcing even the ones who were safe, dry, and in possession of adequate food and water, to abandon their homes, possessions, and animals. It's understandable that authorities believed that placing the residents in what they considered to be safe shelters, would allow them more freedom to accomplish other tasks and easier to prevent robberies and looting.
A form of Martial Law was declared, and rather than allow those who were safe and able to defend their homes and families to stay put, the SWAT Teams took these people into custody by physical FORCE. Worse yet, they seized the firearms of law-abiding, legal gun owners, leaving them with no protection and violating their rights. No receipts were issued for these confiscated weapons, even when requested, and in many cases, the weapons were destroyed on sight.
Suddenly, the enemy was no longer the contaminated flood waters or the looters, it was the police. Constitutional protections had been 100% suspended and the people were further victimized by those who were sworn to protect them AND their rights and property. One elderly woman resisted the police when they came to take her to a shelter. She was in an area unaffected by the waters, she had enough food and water for weeks, and she had two dogs that she loved and would not leave behind. She was not sick or handicapped, and she owned an old revolver that she knew how to use to protect herself if need be. There was no cause to take this woman from her home.
Police were adamant, and when the woman showed them her food, water, dogs, and revolver, they literally jumped on her, threw her to the floor, seized her gun, and forced her out of her home. She was seriously injured by the police and her rights were violated in every way possible. It was many weeks before she recovered from her injuries and her gun was never returned to her. I have seen the videos of that event and many others that occurred all over New Orleans. Unnecessary force, Police Misconduct, and Martial Law.
In the past few weeks, we have seen people in California being evacuated from their homes as the wildfires close in. Authorities have gone door to door there as well, and rescued many families who were in peril. Yet there are always those who refuse to leave, who prefer to stand their ground and defend what is theirs despite the obvious risk. That is their choice. California Authorities who are accustomed to these scenarios, have a plan for these emergencies. They warn the people. They rescue those who want and need rescuing. The resisters? They are told that they have a certain time limit to evacuate, and if they choose not to do so, they are on their own. THAT, is how it should be done! THAT is the LAW. Martial Law is Tyranny.
However you look at it, it is a person's right to choose what he or she will do or not do in an emergency. In any case, law-abiding gun owners are NEVER, EVER to be disarmed for any reason other than using the gun to perpetrate a crime or harm an innocent person. NEVER. NO authority exists that can or should do otherwise. What should concern every American, is the fact that Martial Law can be invoked for any reason at any time, and with an Imperial President who has zero regard for the Constitution or Legal Process, it is a serious and very real, threat.
Imagine having jack-booted "Soldiers" who work directly for the administration, standing on every street corner, stopping you at each one and searching your vehicle, asking where you are going and why, when you will return, if you have a firearm, and seizing it if you do? Imagine being told that you cannot leave your own neighborhood, that your kids can't go to a friend's house, that your lights will be turned off at 6 p.m every night, and your food and water allowance will be controlled. No cellphones or computers allowed, no gasoline available, and if they want you to stay in a shelter and leave your home, you must do so.
You no longer have a right to defend what you love or have worked for, you no longer are allowed to speak out or question anything you see or object to. You are a prisoner of the state, and if you resist, you will be jailed, or worse. Can you imagine that here in your own town? Do you think it can't happen ? Think again. Ask someone who lived in New Orleans after the Hurricane. Ask a Holocaust Survivor. Ask a Japanese American who was here in 1941. Ask an American Indian.
Now, ask yourself, what would you DO if it happened here, tomorrow? Would you resist? Would you support those who DO resist, or would you be a good, little sheep and cower before the oppressors ? Are you even ABLE to resist if you had to? I would guess that about half of the people who read this will shake their heads and go on calling these possibilities "Conspiracy Theory". Gee, our government would NEVER do that to us. Ah, but they HAVE, they DID, and they WILL again, eventually. If we're lucky, it won't happen in our lifetimes, but what about our kids and our grandkids? If things continue on the path they have since 2008, it is a very real possibility.
As America is infiltrated by millions of Muslims and Central Americans each year unabated, the threat becomes more and more real. As violent minority groups step up their efforts to murder our police officers and increase racial division, the possibility grows a little more. Our children are not learning all they need to know about their rights and protections, and they are too young to remember a fully-free America, as many of us older folks do. What will become of them? If we fail to pass on the truth to our descendants, what hope have they got?
We have a responsibility to educate our kids, prepare ourselves and our families for what may never happen, but is more and more likely to with every passing day. Very few Americans know what the limits upon our government really ARE, how NUMEROUS they are! Few are aware that the power belongs to the PEOPLE, not to the government. This was no mistake folks, it has been a deliberate dumbing-down of the masses for generations. It's all by design. Those who do not KNOW their rights, don't USE their rights. Those who believe that the government is their Daddy and will fill their every need, are doomed to allegiance and servitude TO the government.
There have been few times in America that is has been more vital to learn the Constitution and exercise your rights and powers. It has never been more important to make certain that the next generation is fully educated in Constitutional Law and will be dedicated to passing this information on to THEIR children. Our freedoms and protections did not come easily, but at great cost to the greatest Americans throughout our history. We MUST NOT take it for granted and we MUST NOT allow over-reaching tyrants to destroy what is priceless, what has always made America, AMERICA.
It is these things that the Oathkeepers are standing for. It is these things that we will fight for if forced into a corner, and it is the American people whom we will protect. You too, must do your part, and a great start would be to attend the Constitution Study that begins October 5th at the New Lebanon Library. First and third Mondays from 7 p.m to 8:30 p.m. The instructor for the Fall session will be U.S Veteran, Mark Rowe. There is NO fee and NO residency requirement, and we strongly encourage our youth to attend. PACT and Stone Soup are working with the New Lebanon High School to possibly provide extra credit to students who attend this class. Home-Schoolers WILL get class credits for attendance and completion of the course.
Join Us. There has never been a better time.
########################################
What About the Absentee Ballots? 9-16-2015
Original reports stated that they would be ready on Monday, but the Primary being on Thursday, we knew that wasn't too likely. As of today, the final count is projected to be Friday. We'll see when Friday comes, I guess.
I don't know how many people in town watched the second Republican Debate tonight, but it was watched at my house. I know it's tough to pass up the sports on Channel 6 to learn about the candidates that are vying to lead our country, but life ain't always easy.
The day after a debate is always interesting. People on Social Media are all claiming that their favorite was the winner, but c'mon, how do you declare a winner when there are so many people standing on the stage? It's just way too soon to call a stand-out, and until the field is narrowed a lot more, it won't get any easier. Personally, I thought all the candidates did a good job tonight, even Jeb Bush did okay, all things Bush considered. One thing I found very admirable about Jeb tonight, was his defense of his brother when GW was verbally attacked about the Iraq War.
Jeb instantly came back with this: "At least my brother kept us safe". I agree, he definitely did, and though he was certainly not perfect, he loved this country and was always a refined, respectful gentleman. Rand Paul and Ben Carson thought that the Iraq War could and should have been prevented, but there I disagree. America has remained safe and strong for generations because we have not stood still for attacks on our people or our soil. We have ALWAYS responded swiftly and strongly, and GW did exactly what most Americans would have done if they had been in his shoes. Had he NOT gone to Iraq, he would have been forever called a Coward.
Of course, the Weapons of Mass Destruction he told us all were there, were not found by our troops at the time, and that became a part of his legacy, BUT, they WERE there. He was right. After 9/11, the U.N prevented us from entering Iraq in response to the attacks, for NINE months! During those months, the WMDs were relocated to Syria where they were discovered two years ago.
Carly Fiorina did a great job in handling her nemesis, Trump. She's quite an intelligent and accomplished woman, but her stands on the 2nd Amendment and Amnesty are wishy-washy at best and her record as a CEO is abominable. Marco Rubio is another flip-flopper, and Rand Paul acts like an impetuous child. Chris Christie is a blowhard RINO, Ben Carson is too soft and very unpredictable, and Mike Huckabee is way too strong in his Christian Faith to be elected. Sad but true. Gov. Kasich of Ohio is a total fool and should step out now. Trump, well he's Trump. Scott Walker is okay, but he doesn't excite me at all as a candidate. For me, there is no one who will do but Cruz.
Still, they all did very well except for Kasich, who is more full of himself than Trump, Obama, and Benson, combined. Carson was funny when he spoke of his friendship with GW and his many visits to the White House when GW was in office. He said, "I haven't been to the White House in over 7 years now and if I did go, I would probably need a taste-tester before I ate". LOL!!! No doubt !
All of the candidates made no bones about their strong dislike and low opinions of Obama and Hillary Clinton. To be honest, I don't think many Democrats are thrilled with their choices, either. How could they be? If I had to guess who the last men standing among the Republicans will be, I would say, Trump, Carson, Cruz, and Bush. Here's a bit of irony for you; Guess who the moderator of the next debate is gong to be? Anderson Cooper! Mr. Ex-CIA, Openly gay, Far-left millionaire, will be moderating the Republican Debate! You can't make this stuff up.
At least the candidates were all in agreement that the first thing we need to do is secure our border, repeal Obamacare, and stop the Iran Deal. Speaking of Obamacare, has it affected YOU yet?
Bob and I are fortunate to have our own, private insurance, but we have friends and family members who are in serious positions. One woman in particular, lost her coverage because she made a few dollars more than they allowed, but the options through the exchanges are miles away from what she can afford. So not only does she have to stop taking medication she badly needs, but she has had to stop taking her kids to the dentist, and will be fined $700.00 when her income tax return comes next year. For NOTHING. She is but one of many millions of Americans who HAD coverage and LOST it due to Obamacare. How is that a Good thing?
I remember during Obama's 2012 campaign, Dave Mieschonz had a huge sign in front of his garage on Rt. 20 that said, "ObamaCARES". Every time I drove past it, it took every bit of willpower I had not to run it over. LOL!!
Speaking of signs, I expect to see some going up around town this weekend. Please remember the protocol and honor system re: campaign signs. Leave your opponent's signs alone, don't damage, move, or remove signs of people you do not support. Sign Tampering is a crime and those who get caught, get arrested. Be mature. Post your signs at least three feet from others so as not to block them, and keep in mind that these signs are property that belongs to the candidate, not just worthless pieces of cardboard. They are expensive, and a lot of time and effort goes into posting them and retrieving them after the election. Support whomever you support, vote for whomever you will, but please, don't stoop to tampering, stealing, or blocking anybody's signs, no matter whom they belong to.
For those who will be out posting these signs, please obey the sign rules. No campaign signs can be posted in front of schools, churches, or municipal buildings, and no signs should be posted on private property or directly in front of someone's house without the owner's permission and knowledge. The Right of Way on the public roads is otherwise, fair game. Be careful of traffic when posting, especially on Rts. 20 and 22. No election is worth becoming Road Kill for. Let's keep it clean this year.
Pumpkins are out and ready for your little carvers or yard decorators! I LOVE Fall ! Let's try to enjoy this one, because the cool air is making a late arrival and won't be around for long. If you have senior friends or neighbors, please check in with them and ask if they have had their furnace serviced and that their smoke alarms are working before the thermostats get turned up. Let's take care of one another.
#############################################################
Planned Parenthood and Local Stuff 9-19-2015
Have we actually seen some guts coming from the Republicans we voted into office this past midterm? WOW! I am pleasantly surprised that the Republicans actually voted unanimously to defund Planned Parenthood. Is this the first time they have managed to stand together on something? I believe it is! Could this be the start of some Conservative Unity in the House? Probably not.
I keep hearing comments from the Left about how this issue will still likely lead to a government shutdown, as Obama will definitely veto, and how could those evil Republicans allow such a thing to happen ?!? Hillary has been pretty vocal about this. Isn't is amazing how short the Democrat's memories are? WHO was it that caused a shutdown last year and prevented WWII Veterans from visiting their monuments? WHO closed National Parks and the White House tours for school kids, just to "punish" the Republicans? Seems to ME it was Obama and the D.C Dems. Gotta love that Double Standard !
Funny thing how this vote went. EVERY Republican voted to defund, and EVERY Democrat voted to continue funding. Right down the line ! Rare event, but not a surprise that the Dems stood together to continue forcing taxpayers to pay for the murder, dismemberment, and sale of babies and their body parts for profit. How do these people sleep at night?
Many, many times I have said that most of the people I support locally are Democrats. I think this is because most of them are "Old-School", what I call, "Kennedy Democrats". Not so much the city people, they are Progressives, but the local Dems for the most part, are Old School. Local Republicans tend to be RINOs. When it comes to the Hard-Left Progressives in D.C however, I think they are Godless, Ice-Cold beings with no souls or conscience. It's hard to even wrap one's head around their lack of humanity, morality, and compassion. Which is why, even though I have many close, Democrat friends here in New Lebanon that I fully support, I have trouble with their willingness to be identified as Dems.
Don't get me wrong here, I am no big fan of the new Republican Party either, and the ONLY reason I am registered with them and not the Conservative Party, is so I can vote in the primaries. Still, I would rather be identified as a Republican than a Democrat any day. ANYTHING but a Democrat! A lot of the Old School Dems don't even see that the party they once knew has become the new, American Communist Party. They conveniently forget or simply don't care, that it was the Dems who fought to keep people enslaved, to "Cleanse" all non-Whites from America through war and abortion. The KKK and Planned Parenthood were created for this purpose, by Democrats. It is Democrats who keep minorities and the impoverished from succeeding and being independent, self-responsible, American citizens. They are the Party of Dependence and Freebies, Lawlessness and Victimhood. They actively promote hate, division, entitlement, and failure. Then they blame the Republicans!
If it were not so tragic and damaging, it would be funny. I look at the literal crowd of Republican candidates for President in 2016, and I see many fools. Then I look at the Democrat candidates and think, "Is this all they've got?". As many bad choices as the right has, the left has NOTHING ! I mean really, Hillary and Sanders??? If the D.C Dems weren't such horrible humans, I might actually feel sorry for them. Their options are Horrible and Worse than Horrible. Holy Crap! Who would have dreamed that there could be worse candidates than Obama? Well, obviously there ARE, and the Dems have them!
Locally, there are things going on in the elections that many of you will be thrilled about, and many will be livid, but once again, I am sworn to "Temporary Secrecy". LOL! Don't feel bad, it frustrates me as much as it does you, but success or failure are often decided by information that is released too soon. Suffice it to say that I personally, am one of the people who is thrilled! See? Some of you are worried already ! LOL!! The minute I am given the green light, I will share the updates with relish.
The absentee ballots didn't change much. Benson and Teal are still 8 votes apart in the Republican Primary total, but no matter, that means nothing. Houghtling and Kelly tied on the Independent line, so the Indes have NO Town Clerk candidate. Houghtling will be the Dem candidate, and Kelly the Republican. I touched base with Ms. Kelly on Facebook last week, as she had stated there that she welcomed questions. So I asked her how she felt about Nepotism in town government. She replied that she did not see it as Nepotism if her nephew remains as Deputy Town Supervisor, her sister as Confidential Secretary to the Supervisor, and herself as Town Clerk. I told her that it isn't Nepotism by LEGAL DEFINITION, but by moral, ethical, and intelligent thought, it most certainly IS. This goes on in small towns often, I know this, but just because it happens does NOT make it right or acceptable and it certainly does not instill TRUST in the system. Think about it, can you imagine the discussions that would be held at the Kelly/Evans Thanksgiving table?? Why would we want to allow ONE family to have so much influence over the inner workings of our town government?
I don't care WHAT family it IS, that's immaterial, it's the Conflict of Interest and the Cronyism that concerns me, not the family name. I have no ill will toward the Kellys or the Evans, there is no reason for me to. Still, any family that would even consider a power-grab of this extent becomes suspect. How would you feel if Donald Trump wins the Presidency and chooses his nephew to be Vice President, his Wife to be Secretary of State, and his sister Talula Trump to be Attorney General? Really, what's the difference other than the level of government? (No, I don't think there is really a Talula Trump). Though I would rather see more than one member of a family serving this town than ANY city transplant, it still smells bad.
I ran into some old friends earlier tonight, and of course, the conversation got around to local politics. (I wasn't even the one who brought it up!) These folks were discussing the candidates, and they were saying that they are not going to sit still for any more transplants bringing their city values or lack of values, to our town boards. WOW! So it isn't just ME! They were also concerned about part-time residents, second-home owners that "claim" to be full-time and are not, sitting on boards and committees. About TIME! Geez! News Flash: Part-Timers should not be VOTING here, either! Here's another REAL goodie for you! A couple of city transplants, one who is a part-timer that claims to be a full-timer, are trying to dictate to the local Dem Party how THEY want things to go in New Lebanon.
These are two men who have no title, no history, and therefore, NO influence on our town's future and no RIGHT to tell ANYBODY what to do, yet they want the Dem Party to adopt a hard line against the Speedway and Support the Noise Ordinance as part of their platform! Are you KIDDING me?!?!!? Who the H_LL do these arrogant liberals think they ARE? By the way, I am referring to none other than John Dax and Max Gitter. Max and Dax. Mutt and Jeff, Snob and Snobbier, whatever. First of all, they can both go back where they came from for all any of the locals care. Many wish they WOULD. Second, John Dax has been harassing Howard Commander for years, just because Dax couldn't play catch with his kid in total silence on Saturday evenings in summer. I don't know if it had long-term ,emotional effects on the kid or what, but Dax has been carrying a HUGE grudge for years, and can't seem to get over it.
Max, well I told you last week what HE is made of. Same cloth as Ruth Abram. Max is the one that fibs about being a full-time resident, he is NOT, yet he is the Chair of the EDC and making decisions for YOU! Dax was gone from Lebanon for a couple of years , and I know why, but I won't say. I don't go into people's bedrooms, remember? Apparently, the speedway wasn't loud enough to keep him out of here, since he has returned and resumed his arrogant attacks on Howard and our small town traditions. See folks, this is what happens when city folk are allowed too much free rein. They aren't like us, they don't know HOW to live and let live, give and take, meet others halfway. WE will do that, but not the City folk. They want EVERYTHING THEIR way, and the locals be damned. They claim to want to "Benefit" the town, yet all their ideas are for things that benefit THEM only, not the town as a whole, or the people who have lived here peacefully and happily for generations.
Speaking of which, Mike Benson's "Great Success" at "Attracting New Businesses to Town " has just had another win! The Hitching Post is closing. Gee, maybe his dream Dunkin Donuts can go in that storefront! GAG! Jimmy D's will continue to thrive, because he has the weekenders and is serving as New Lebanon's State Police Barracks Annex. Troopers spend more time there than they do on the road or in their actual barracks. Two and three Troop vehicles parked there together, noontime and closing time, every day, sometimes for hours at a time. Just sayin'. Speaking of our Rookie Trooper Training Town, a friend of the family was telling us an interesting story the other night. She lives in East Greenbush, but has a kid who goes to a class in Pittsfield twice a month. Mom drives her daughter to the class, and EVERY time she does, she is pulled over in New Lebanon by the Troopers. EVERY, SINGLE, TIME!
She said there is nothing wrong with her vehicle, they wear seat belts and obey the speed limit, but she gets stopped over and over and over. Very common complaint about Lebanon. If you attended Town Board meetings and heard how much money comes into the town coffers from traffic court fines each month, you would be astounded! Who needs property taxes, when you have green Troopers? I wish they would spend a little time on my road, or Cemetery Road, and stop some of those maniacs ! LOL!!
Rt. 22 North is shaping up nicely. They got a later start than was reported at Town Board, but who cares, the result is really nice! Maybe next year they will take on Rt. 22 South. Then again, maybe they should let that continue to deteriorate, it might keep the tourists to a minimum. Tony Murad has restored the Old Hand house next to the Town Hall to its former glory in record time, and it is a sight to see! Gorgeous!
As of tonight, MY weather has arrived. No more hibernating inside with the A.C unit at full blast. This is the absolute BEST time of year, the autumn colors, fresh cool air, pumpkins and apples, and no more mosquitoes. Yeah, I'm ready. Stay tuned for the release of the "secret" political activity. I'm told it will be about a week before it can be released, but then again, some of you just might hear it through the grapevine from someone who CAN'T keep a secret. Won't be ME. In closing, I have to tell you what I was thinking about earlier today. Imagine if Colleen is our new Supervisor and we have a new local or two on town board come January. The Town Board meetings will be BORING! There will be so little conflict, so few reasons for anyone to complain about anything during Privilege of the Floor, that it will be a real drag. Thank God!
################################################################################
Okay, That's IT !! 9-22-2015
I've tried, really TRIED, not to go into depth with the Kim Davis issue in Kentucky. It's such a loaded matter, one that has and will continue to spark controversy, but enough is enough!
In order to do this subject "Justice", I will be reiterating some comments I have made before on PACT. It is what it is. If Facts and Reality bore you, I suggest you click on out now and have a good night.
Kim Davis came back into the news today. Apparently, two of the same-sex marriage licenses she removed her name from AFTER the Judge ordered her to issue the licenses, are being returned for her signature. Of course, Davis has refused to sign them. The Constitutionally-Illiterate Judge is now threatening to have her re-arrested and jailed. This is nothing less than more harassment by Special Interest, those who are NEVER satisfied, who never have ENOUGH attention and "Special" privileges. They WANT Davis jailed simply to prove their point, and what IS their point?
As I see it, they HAVE no point, NO argument, and NO legal grounds for their angst. Period. Special Interest groups have no protections or rights that are unique to them. These liberties are clearly spelled-out in the Constitution as intended for ALL American people, equally. Marriage is not mentioned in the Constitution for two, very good reasons.
1) In our Founder's time, it was assumed by them and the people, that marriage was and always WOULD be, the joining of a man and a woman, and they never considered that we would see moral decay to the extreme that has now made it acceptable for humans of the same sex to marry one another.
2) Marriage is not a RIGHT, it is a RITE. A Judeo-Christian rite, meant to bestow God's blessing on the union between a man and a woman and to bind them together in the eyes of God.
Simple, isn't it? Well, it USED to be before Liberals decided that everything in our world needed to be re-defined to suit their selfish needs and desires. SHOULD homosexuals be allowed to marry? By Civil Union, sure, who cares. Go for it and live happily ever after. Homosexuals, like all Americans, have a right to "Pursue" happiness, but no one has a right TO happiness. We must find what makes us happy and go after it, it is not a promise or a debt owed us by the government or God. The process of seeking our own happiness does not give us license to trample the rights of others along the way.
Kim Davis is an elected town official. She cannot be fired from her position, only Impeached, and if Obama the repeat-Traitor hasn't been impeached for his countless, Constitutional Violations, what are the chances that a Town Clerk will be for exercising her rights? The Judge who ordered Davis to issue and sign these licenses against the tenets of her faith, violated her 1st Amendment rights, and it is HE who should be removed from his position, immediately. In a normal world, a world that adheres to the Law of the Land, he would have already been removed.
The Left claims that Davis broke the law by disobeying the Judge's order. I challenge these people to cite or produce the law that they allege she broke. I further challenge them to SHOW me where in the Constitution, Judges are given the right or power to :
1) Enforce unconstitutional laws
2) MAKE law
SHOW ME! If they believe they have a point or an argument based on law, let them prove their case.
The only injured party here is Kim Davis, not the same sex couples she denied licenses to. Davis is the Victim of an over-reaching Judge and Liberal Bullies. The LAW is on HER side, the majority of the American people are on HER side, and it is SHE who has the Constitutional Right to refuse to do what her religion teaches is sin. Same with Chick Fil-A, Hobby Lobby, Liberty Ridge Farm,and any other Christian business or individual. Faith is protected by Constitutional Law, Special Interest is NOT.
Those of us who stand for Kim Davis and for all those whose legal rights have been violated, are now being labeled as Haters, Extremists, Racists, and in the case of the Oathkeepers, Para-Military, Domestic Terrorists. LOL!! Do I LOOK like a Terrorist? Does John Wallace? Does Jay Rippel? No? Well, we are all Constitutionalists and Oathkeepers. We are your neighbors and friends, we are the people who have answered your calls for help in emergencies and will do so forever if needed, regardless of who you are or what you believe. The real Terrorists are the people who rather than enjoy their liberties and be thankful for them, instead make it their life's work to attack the liberties and choices of others who disagree with them.
For reasons known only to them, Liberals seem to think that the forced punishment and violations of the rights of those who differ from them, will have no eventual effect on THEM. They fail to see down the road that leads to Tyranny, that they are paving that road not just for the Right, but for ALL Americans, of every race, ethnicity, or sexual preference. It will come back to bite them in the ass.
Liberals LOVE their right to Free Speech. Just look at how LOUD they are, how much they have to SAY, ALL the time, about everything! How are they going to like it when we ALL lose that right because THEY silenced everyone via Political Correctness and whiny claims of Offense? Just today, a restaurant called, "Hot Taco" down south in Charlotte, came under attack by a woman from Guatemala. The restaurant has a statue of a sleeping Mexican in a sombrero outside as a decoration. This woman is screaming "Racism" because as a "Latino", she feels the statue sends the message that Latinos are lazy. Yeah, really,true story, folks! She is NOT Mexican, and apparently she's never heard of Siestas, or she thinks that Mexicans don't ever sleep. So the statue is now a Hate Crime and no doubt, Hot Taco will lose their sleeping Mexican. See the STUPID yet??
THESE are the things America is concerned about? THIS is what the media pays attention to? Does it matter that ALSO today, Hillary Clinton's "scrubbed" private server was found to have both personal and confidential emails on it? Does it matter that ALL the Democrats in the House voted to fund the murder of unborn babies and the sale of their body parts? No one cares that the Democrat's President made a deal with our enemy that funds their nuclear advancement so they can kill Israelis and Americans? Is a statue of a sleepy Mexican more of a national threat than our open border, or the fact that Obamacare has UN -insured millions of formerly insured , working Americans?
Does the fact that a Christian Town Clerk was jailed for doing what the law allows her to do, incite less outrage than the fact that Juan and Don couldn't just go to another town for a license, or just get a Civil Union? Apparently so. Did you know that those two men who took the Davis matter to court, traveled halfway across the country to Kentucky to get that license, because they KNEW Davis was refusing and they could USE her to gain attention? Ahh, listening NOW?
WHEN will we stop giving in to the utter insanity? When will we start holding officials to account and to the LAW, and ignoring the Bullies that call themselves, "Progressive" ? STOP paying them attention!!!! Better start SOON!
######################################################
Papal Hype 9-23-2015
Well, I'm about to make even MORE enemies. Ask me if I care. I really don't, and the reason I don't, is because I have a right to say what I think and I think all the hype and exaltation of the Pope is a load of garbage.
Under the fancy robes he wears, the Pope is nothing more than a mere, mortal man. He is not a Saint, he is Not God, and he is not in any way, "Special". He uses the bathroom, blows his nose, and scratches where it itches, just like any other guy. He is not a "Holy Father". There is but ONE Holy Father and he doesn't live here on this earth.
I'm not a huge fan of T.V, though there are a few shows I watch each week without fail. Our T.V is on ALL the time, because we have an 81-year-old television addict in the house. He has a set in his room, his workshop, and there is one in the pool room as well as the main T.V in the living room. Sometimes, he will have them all on so he doesn't miss anything as he goes in and out and about his daily puttering. So I hear a lot more T.V than I ever see. A couple of weeks ago, he was watching Tom Selleck's show, Blue Bloods. The story surrounds a NY City cop family, all devout Catholics.
In the particular episode I overheard, Tom Selleck's character was meeting with the Archbishop of the church about some social issue, and when the meeting ended, Selleck bent and kissed the ring of the Archbishop. I was disgusted. I don't care what any man's title or position might be in the church or out of it, no man should kiss the ring or hand of another for ANY reason in OUR culture. In the Catholic/Christian realm, how does a man justify treating another in a manner only deserving of God Himself ? To bow or bend in worship of a mortal man is just as sinful as theft, murder, or rape, and it is Blasphemy, something Catholics should be well aware of. But, ARE they?
I am no religious scholar or expert, but I have attended many Bible Studies and Groups over the years and I know what the Bible has to say about worshiping man, about Salvation being the ONLY way to Heaven, about certain sexual behaviors being sin, and that women are not to be Pastors or teachers of the Faith except in classes that contain only other women. Yet I see these Truths, these laws of God being violated by the Catholic Church and some Protestant ones as well, every day! The Stephentown Federated Church has a female Pastor that believes that the Koran is "Beautiful", sexual sin is acceptable, and Salvation of no consequence. WAAAY off base according to Biblical Teachings.
Catholics on the other hand, do not stress Salvation either, and very few Catholics are saved. The bulk of the vast fortune amassed by the Catholic Church is spent on ostentatious houses of worship and frills and follies of gold and silver. There is very little humility. They believe in Purgatory, in being able to "Purchase" a loved one's ticket out of this purgatory and into Heaven, which is 100% the opposite of what the Bible tells us. They have even added books to the Bible, and if you are at all familiar with the final paragraph of the Bible, you know that is also sinful and dangerous. Catholics also pray to dead saints and the Virgin Mary, none of whom were spiritual beings that can even HEAR prayers. They are in Heaven, but they are DEAD. Mary does not and can not intervene with God through her son , as most Catholics believe. Jesus is the only Intercessor between us and God.
Look, all humans, those who believe and those who do not, are sinners. Even the good member of the flock that goes to church every day and never does anything deliberately wrong. We are born with the Sin Nature, and no matter how good we are or how hard we try, we all fall short of the Glory of God. Every one of us. All the good works, best behaviors, and generous nature can not get us to Heaven. ONLY Salvation can do that, and it is not something we can purchase or earn. It is a free gift, there for all people just for the heartfelt asking and acceptance of it. Priests, Pastors, Archbishops and Popes fail to teach the Truth all too often, and in in that failing, they sentence the people to Hell.
No Pope is deserving of the attention and worship they receive from the Catholic people. THIS Pope in particular, is not even deserving of a hearing by the people, as he has flip-flopped on major issues that the church should be solid and unwavering on. He has accepted homosexuality and embraced it. Should he teach us to hate them or harm them, ostracize them? Of course not, NO religion should encourage such behavior, not EVER. Still, it is the Church that must stand for morality and Biblical Truth and teach it to their flocks. THIS Pope has also assisted the left in perpetrating the great hoax of Climate Change, and every Pope has aligned himself with the United Nations and the backers of the NWO, like the Rockefellers. I could list the bad examples of Catholic Leaders all day long, but Catholics are like the Obama and Trump supporters, they cover their ears and eyes to reality.
Maybe Pope Francis is a nice guy, who knows, but he is just a guy. He wears a cross and a robe, but that doesn't make him anyone special anymore than a braid and robe made the Hare Krishnas special. Many, many men have claimed to be "Sent" by God,or even to be God Himself, and they have come from all religions. They are all imposters.
I don't like to talk religion on this blog very often, because I am usually addressing more Godless folks than Faithful ones, and I am not a preacher or Bible Thumper, just a saved believer. I believe it is our duty to share our faith at appropriate times and in certain places, but I also believe that no one should FORCE their beliefs on others. It's okay to voice your opinions and what you do believe or support, but to shove it down someone else's throat is unacceptable. If I am asked about my faith, I am more than happy to share, but I will not pressure anyone about it or be the one to spark the conversation. In fact, I have more non-believing friends than believing ones. If I love you, I love you as you are.
So yes, I am somewhat appalled at the way people fall at the feet of a man who is just a man. I am disgusted to see a man kiss the ring of another just because he has some impressive title or role, and it would be one very cold day in H_LL before I would call anyone Father, other than God. Not happening. I respect the right of Catholics, Jews, and even Muslims to believe what they choose to believe. What I do not respect is the ridiculous need of so many people to worship humans as they should only worship God. The truth is, that they are better off to worship nothing at all, than to choose to worship a mortal.
All of us have seen women swoon and collapse at the sight of a celebrity. We have seen teenagers scream and cry if they are lucky enough to get close to their favorite rock singer. REALLY? What the heck is all that about? I have no answer. All I know is that the Pope, ANY Pope, might deserve the respect of the Catholic People, but not the Worship. It's foolishness and foolhardy. We must stop making questionable leaders and stupid celebrities famous and start thinking like the intelligent people that most of us ARE. We need to prioritize and focus on the things that can really bring positive changes to our lives and society. We all crave hope, happiness, and security, but we won't find it in the Pope or the President or the Celebrity Flavor of the Week. We find it in God, in Prayer, and within ourselves. We find it when we put the most important things first, like Faith, Family, and Loyalty to our country and one another.
#########################################################
The REVEAL and ....Other Stuff 9-25-2015
No, I am not quite finished with the Pope yet, but first, I promised you some inside info. Some of you may already know this part, and there is more I cannot yet say.
We all know that the Dem Caucus resulted in the two, empty town board seats being filled by Kevin Smith and Doug Banker. Since the other parties had no candidates, that was that, done deal. Then a rumor began to circulate that Monte Wasch was going to run for Town Board as a write-in. Is he? Who knows. Who cares, he has no shot since the conservative residents have finally awakened to the destructive influence of part-timers and city transplants on our boards.
In any case, Doug Banker backed-out last week and is no longer a candidate. I'm sure he has his reasons, and it's really a shame because I think he would have done a decent job. However, there is GOOD news! The vacancy was immediately filled and the replacement is none other than Mark Baumli ! I'm thrilled. Many of us have been trying to convince one or the other of the Baumli brothers to run for town office for decades ! Greg claims he has too little patience, and seeing as how he is just as passionate about having a corruption-free, local government as I am, he's probably right.
Mark is very different, much more even-tempered and unbiased, and he will be an excellent addition to our town government. It's so refreshing and hopeful to see lifetime locals running for these positions, people who remember New Lebanon before the downstate influence crept in and changed the way we live. It's funny, I was talking with another life-long local today by email. He and his family spend a lot of time camping in summer and aren't in town much. (Gee Mike Benson, does that mean they don't LIVE here anymore?!) Anyway, this man is someone I consider to be a dear friend and confidante. He told me today that the town he camps in is "Good for his Soul", because it reminds him of New Lebanon before the city folk moved in.
He talked about the neighbors having lunch and picnics together, sharing stories and helping one another just because it's the right thing to do. He made it clear that the changes he sees here, are painful. I empathize with him. Many of us do. If this year's election goes the way we are hoping it will, we have hope of SOME restoration of the town we all used to love and be proud to call home. It will never be exactly the same as it once was, but improvement will be possible. Of course, WE see improvement as a return to the old-fashioned, country values and traditions, while the transplants see it as Economic and Sustainable Development, Rigid Environmentalism, and Government intervention.
I had a quick lunch with my husband today at Stewarts, and it happened to be dismissal time for the high school. Several groups of kids came by the store and a few stopped to chat with me at the picnic table. The Seniors in the group were talking about college and how they want to go AWAY to school. Some of their moms want them to stay local and attend BCC or HVCC, but the kids are adamant. Every one of them said they wanted to leave Lebanon because there is "Nothing Here For Them". They complained about the number of businesses that have closed in recent years and how part-time jobs are scarce. None of them can afford to rent a place even if they could find one, and very few of them want to remain living at home. One boy said he would love to stay here and raise a family, but he could never afford a home or the taxes here. From the mouths of babes.
It would appear that all those new businesses Mike Benson's fliers claim he brought to town, haven't helped our youth much. I wonder why none of them are working at that supermarket he "Attracted to Town"? Are any of them volunteering for those "Improved Services" like the ambulance squad we no longer have? You get the gist. Our kids are leaving and being replaced with strange strangers. That's what happens when locals don't get involved in their town government and allow city folk to sit on our boards and committees. Sure, we need business here, but how many antique shops and tofu restaurants can one little town support? How many kids won't have summer jobs if John Dax and Max Gitter and their tip-toe through the tulips, liberal cronies impose a Noise Ordinance?
The very IDEA that those two fools would dare to demand the Dem Party adopt that agenda as their platform, is the epitome of elitism and arrogance. Thank goodness that the local Dems told them where to stuff it. Kudos! THAT'S how it's done!
Speaking of left-wing agendas, most of you know that I am VERY well acquainted with Congressman Gibson and that we worked together when he "Claimed" to care about our Second Amendment rights and oppose the Safe Act. He later voted for several bills that included funding FOR the Safe Act, and that made him a Pariah among the Patriot Grassroots in NY. His support for Mike Benson also didn't help him any, and I warned him about that when Benson campaigned the first time. Haven't seen him THIS time, have you? LOL!! Someone sent me an article I think you will find interesting, concerning Gibson's new focus on "Climate Change", or as I call it, "The Great Global Warming Hoax".
In 2014, I awarded Gibson the "RINO of the Week Award", FOUR times! It was a Facebook event FOUR times! Well, he's about to get it again! Read the little piece I've posted below. Some Republican, huh? Speaking of Republicans, John Boehner, a.k.a "Weeping Willie", has resigned as of this morning, but what the mainstream media never told you, is that the Conservative Republicans in the House have been working to oust him for MONTHS! What's happened today is exactly what happened to the husband of Ruth Abram, Herb Teitelbaum. He too, was given the option of resigning and moving on quietly, or being publicly fired and removed by the tip of the political boot ! Rumor has it that Boehner is literally running away because he struck a back-door deal with Pelosi to keep the government from shutting down as a result of Planned Parenthood funding, and he was found out. Wouldn't have mattered anyway, he was going, one way or the other. Read the independent media sources and you will know these things in advance.
Boehner should have never BEEN the Speaker to begin with, and after the mid-term victory, conservatives BEGGED the Republicans NOT to vote Boehner in. Per usual, the voice of the people was ignored, and look at where we are now. So far, the people being considered to replace Boehner are WORSE that HE was! We NEED Gowdy, but if he were to become speaker, we would lose our best investigator and the Benghazi case and Hillary's emails would fade into the atmosphere like all the other Obama administration scandals have. Heaven help us!
Pope Francis is still being lauded and doted upon in America, much to the chagrin of millions. The guy devoted ONE sentence to the sanctity of life when he spoke to Congress and went on about Climate Change and Muslim Refugees forever! Gee, what a great, spiritual leader and voice for God! He wants the U.S to welcome the Syrian "Refugees" with open arms, but made no mention of how many his country of Italy is taking in. Like the mainstream media, he also failed to give the facts about these alleged "Refugees". He didn't mention that TWO-THIRDS of these people are healthy, young, single men. He didn't say that only ONE third are families seeking safety. Also missing from his rhetoric was the fact that many of these MEN are members of Al Qaeda and ISIS, or that they are robbing, raping, and rioting in the streets of the European cities they have invaded.
All you will see on the news are pictures of wide-eyed, Syrian babies. Well let's get real, shall we? Those wide-eyed babies will soon grow up to behead, burn, and rape YOUR wide-eyed babies on American soil if we do NOT wake up and STOP it. We WILL see Shariah in our courts, Halal food in our schools, Arabic signs in every store, Muslim indoctrination in our classrooms, mosques in every city, Honor Killings, etc.,etc. It has already begun. People are not paying attention to Dearborn, Michigan and the "Muslim Only" zones within that city, "No Dogs" signs in the public parks, and a police department that sides with the Muslims in every issue. Are you ready for that?
So let the Pope take them all in to the Vatican City and see how "Loving" he feels toward them after a week or two. Who is HE to tell America what we need to do? Not his job, not his call, and he should be ashamed. Catholics should be ashamed, and OUTRAGED. Go home, Francis, no one wants to hear your liberal garbage. Do I sound angry? Good, because I am. Not just with the Pope, but with MOST clergy of ALL religions. What was once the strongest voice and influence in America, the church, is now a joke. As the world burns, Pastors, Rabbis and Priests read scripture and talk about Paul's journey and David's infidelity. Yeah, Christians need to know these things, but right now, in today's chaotic world, we need to hear about our duty as Christian soldiers, about how and when to be active and how to respond to Islam, Liberalism, Immorality, Racial Division, Common Core, Tyranny in government, etc. It is the JOB of clergy to speak openly and truthfully, and motivate Christians to take a stand. Instead, they cower and bend to political correctness and special interest. They surrender their influence, then wonder why the pews are empty.
As those of us who support morality and Constitutionality continue to be labeled as the "Extremists" and "Domestic Terrorists", the REAL terrorists like Paul Tonko, Chuck Schumer, Cuomo, and the Obama Camp, are destroying our society, our freedoms, and our very identity as a country. As you sleep or watch television, America is dying a very painful death. Do SOMETHING, ANYTHING, to make a difference. If you are against Common Core, you can begin with one, small act of resistance by escrowing your school taxes this year and sending proof of same to the School District and Tax Collector. Let them know that they will get their money when Common Core is out of our public schools. If half a million New Yorkers hit the tyrants in their wallets, Common Core will go away in a heartbeat. There is great power in numbers and unity. Empower yourselves, exercise your rights, and you will be amazed at how strengthened you will be! You're an American, time to start acting like one.
#############################################
Refugees Rioting
http://www.ibtimes.com/refugees-riot-italy-europe-struggles-immigrant-influx-821427
And in Greece
https://video.search.yahoo.com/search/video?p=Refugees+Riot+In+Europe&fr=ush-mailn_02#id=6&vid=cb190003d39547300859b5d1f3361f5e&action=view
Finally,in Germany
http://clashdaily.com/2015/09/religion-of-peace-muslim-refugees-at-center-of-rape-allegations/?utm_source=Email&utm_medium=email&utm_content=subscriber_id:9793608&utm_campaign=Muslim%20Refugees%20at%20Center%20of%20Rape%20Allegations
Don't we have ENOUGH problems with "Black Lives Matter"? Do we want or need THIS too?!?!?
#############################################
Gibson gets Republicans to sign climate change resolution
2
A New York House Republican is asking other party members to acknowledge the role that human activity plays in climate change.
The effort by Rep. Chris Gibson of Kinderhook comes ahead of Pope Francis's visit to Washington next week, when the pontiff is expected to include a warning about climate change in his address to Congress.
Ten other House Republicans — including fellow New York Reps. Richard Hanna and Elise Stefanik — have signed onto Gibson's climate change resolution.
Gibson said Tuesday he's been working on getting at least 10 Republicans to sign on since the beginning of the year, and he didn't time the effort to coincide with the pope's appearance.
"We want future generations to get to enjoy this earth,'' he said. "This is not necessarily new news for me but it is important for our party that we will have a resolution where we recognize how important it is to protect the environment.''
The nonpartisan National Journal ranked Gibson among the most liberal Republicans in the House last year, so his involvement in the issue isn't surprising. The Environmental Defense Fund ran a TV ad backing Gibson over Democratic challenger Sean Eldridge in last year's election in the 19th Congressional District, which covers the mid-Hudson Valley and parts of the Catskill Mountains.
The resolution was first reported by ClimateWire.
Its text will be released Thursday along with a list of Republican cosponsors.
"I don't think we will have trouble getting Democrats to sign on,'' Gibson said.
#############################################################################
RINO of the Week.... AGAIN ! 9-27-2015
Just over a week ago, I talked about the bitter disappointment we suffer at the hands of people we thought were someone other than who they really are. It doesn't matter how long or how well you think you know someone, you never REALLY do.
I've known Congressman Chris Gibson for a long time. I've spent time in his office, chatting and visiting, and we have worked closely together on Conservative issues. As I mentioned a few days ago, Gibson stood side by side with me before crowds of New York Patriots and claimed total opposition to the NY Safe Act, then turned around and voted for bills with hidden funding FOR the Safe Act. Then of course, there was his support for Mike Benson during Benson's two campaigns.
Chris and I had a few words earlier this year about his support of tourism in small towns in NY that opposed the infiltration of outsiders and gapers. I told him that as a Congressman, there were countless issues far more important to the residents of NY and all Americans than "Tourism". He has never given me a straight answer about exactly WHAT HE is doing as our representative, to address Obamacare and the Open Border. The list of things that Chris and I disagree on, goes on and on.
This latest project of Gibson's is probably the worst betrayal of NY Republicans he has perpetrated yet! He has pushed some Republican officials to sign his "Climate Change" initiative for NY, and in his own words, said, "I don't think it will be a problem getting Democrats to sign." !!!! Well, of COURSE not, it's the state and federal-level Dems that are falling for and supporting the lie of Global Warming.
An article appeared this week in the nauseating newsletter called "IMBY Week". I absolutely despise that publication, but I scan it once a week to see what the city transplants are up to in our county. IMBY is the MOST Liberal rag I have EVER read, worse even than the Chatham Courier and our own "Grow the Valley". I literally cringe each week when I open IMBY in my email, knowing darn well that there will be at least ONE piece that will make me froth at the mouth with anger at the stupidity and arrogance of the Left. Last month, it was the woman in Valatie that whined about the local gun shop having a Confederate Flag where the public could "SEE" it. Is there NO end to the Liberal's sensitivity and immature emotions?
This week's outrageous article supported Gibson's new initiative and claimed that 68% of Columbia County residents believe that climate change is real and scientifically proven. REALLY? I seriously doubt their estimate. The only people in this county who think global warming is truthful and a real threat, are the city transplants and the totally ignorant and gullible, (redundant), and that's not 80% of the county's population! Not YET, anyhow.
Global Warming, which has now been re-named "Climate Change" also by the Liberals after warming was too tough to prove, is nothing more than cyclical weather that has occurred normally on the earth since the first records were kept. For hundreds of years, the weather has cycled in this way. We have super-hot summers and cool summers. Winters like last year where it snowed almost every day, and other winters where we have seen little or no snow and above-normal temperatures.
In 2008, Al Gore, the Father of Global Warming who also claims to have invented the internet, stated that the entire polar ice cap would be gone in 5 years. Well um,, it's now SEVEN years later, and the ice cap is thicker than it has been in decades. In fact, there are the exact same number of glaciers today as there were the year Gore was born! Our children are being taught in school science classes that there is a rapid melting going on in the arctic, and that the "Poor Polar Bears are starving and drowning!". What a horrible, heartless thing to do to little children! Lie and frighten them to force them to adopt an agenda that is nowhere near REAL or TRUE.
The media, environmental groups, and many schools have subjected kids to color photos of Polar Bears looking emaciated, or appearing to be stranded on a 4 foot square piece of ice and surrounded by freezing cold waters, suggesting that the bear was destined to drown. These photos have been proven to be pictures of bears that are dying from old age or disease, and the by the way, bears swim very well. Even if the pictures had not been photo-shopped to make the bears appear stranded, Polar bears are insulated and able to swim in very cold waters.
Last year, a group of Global Warming extremists hired a small cruise ship to take them to the arctic to measure the ice and glaciers. Unfortunately for them, their boat became ice-bound and they had to be rescued. So much for their theory, huh? Wealthy elitists who are heavily invested in Green Energy schemes, are pushing the Climate Change Agenda simply to line their pockets. Can you say, "Solyndra"? It's about money and control. Remember the comments of Nestle's C.E.O, that "No one has a RIGHT to water." Imagine that. Corporations and Environmentalists controlling your water supply? Ask a Californian about Nestle sometime.
So who is lining Chris Gibson's pocket in exchange for signing-on to the great climate lie? Who has promised to help him take Cuomo's seat in the next gubernatorial election? WHY, would a U.S Congressman WANT to be the Governor of NY? So many questions , and a good example of why it is so important to stay curious and ASK those questions. Have you ever contacted your Congressman about the important issues and what he is or is not doing about them? Have YOU asked Gibson where he stands and what he has done IN Congress to address the tragedy of our friends and family members who have lost their health insurance, or about the number of illegals crossing our border and bleeding us dry? I bet you never even considered it.
########################################
GULLIBILITY PROVEN !!
(Notice the mention of a "CARBON TAX" for county residents!!)
23 September 2015 01:02PM
Global warming doubters in Columbia and Greene counties are becoming an endangered species, according to a recent study by the Yale Project on Climate Change Communication and the George Mason Center for Climate Change Communication.
Locally, solutions to global warming are being sought: U.S. Rep. Chris Gibson, R,C,I-19, has introduced a climate change resolution, and a group of activists are lobbying for a carbon fee that would reduce emissions while enriching citizens.
Those in the two counties who believe global warming is happening outnumber the non-believers by 4 to 1. According to data compiled between 2008 and 2014, 68 percent of Columbia County residents and 63 percent of Greene County residents believe global warming is happening, compared to just 15 percent in Columbia and 16 percent in Greene who don't believe in it.